The S.Pellegrino Young Chef Academy Competition 2022-23 has a winner!
Nelson Freitas wins the S.Pellegrino Young Chef Academy Award 2022-23
Nelson Freitas is the winner of the S.Pellegrino Young Chef Academy Competition 2022-23.
The young chef from Fifty Seconds restaurant in Lisbon, representing the Iberian Countries, wowed the Grand Jury of world-renowned chefs – Riccardo Camanini, Hélène Darroze, Vicky Lau, Pía León and Nancy Silverton – with his signature dish of crispy red mullet with sea urchin and homemade black garlic. The dish was praised for its intensity, creativity and perfect balance.
Speaking after his win, the Portuguese Junior Sous said he was "proud' to cook for the judges, some of the world's best chefs, and when asked what he thought he had brought to the table that so impressed them, he added: "Tradition, flavour… home".
Freitas also praised his mentor, Filipe Carvalho, Executive Chef at Fifty Seconds, for his unwavering support.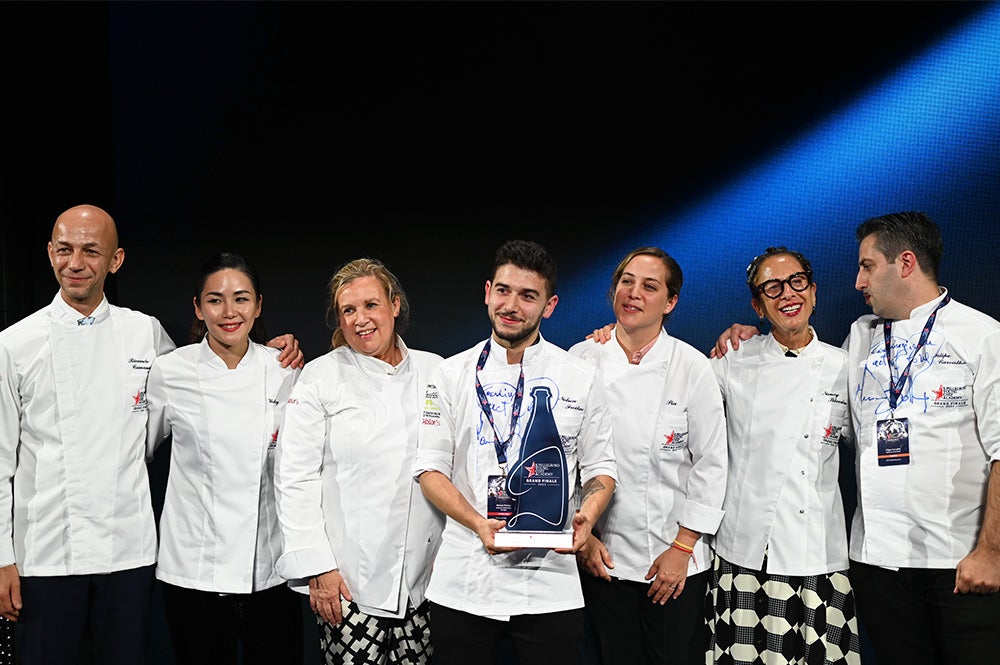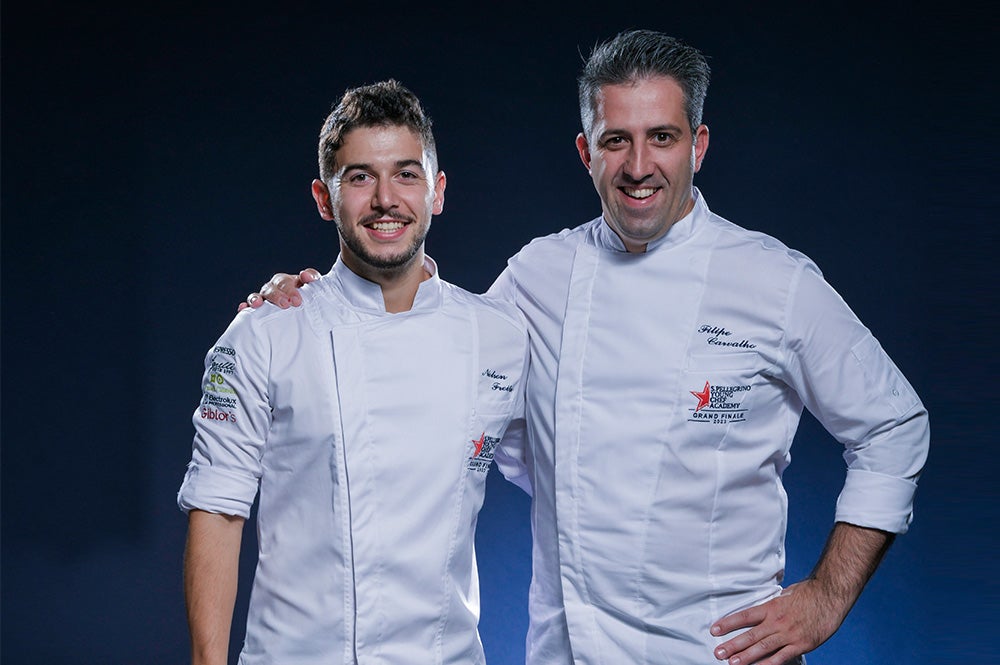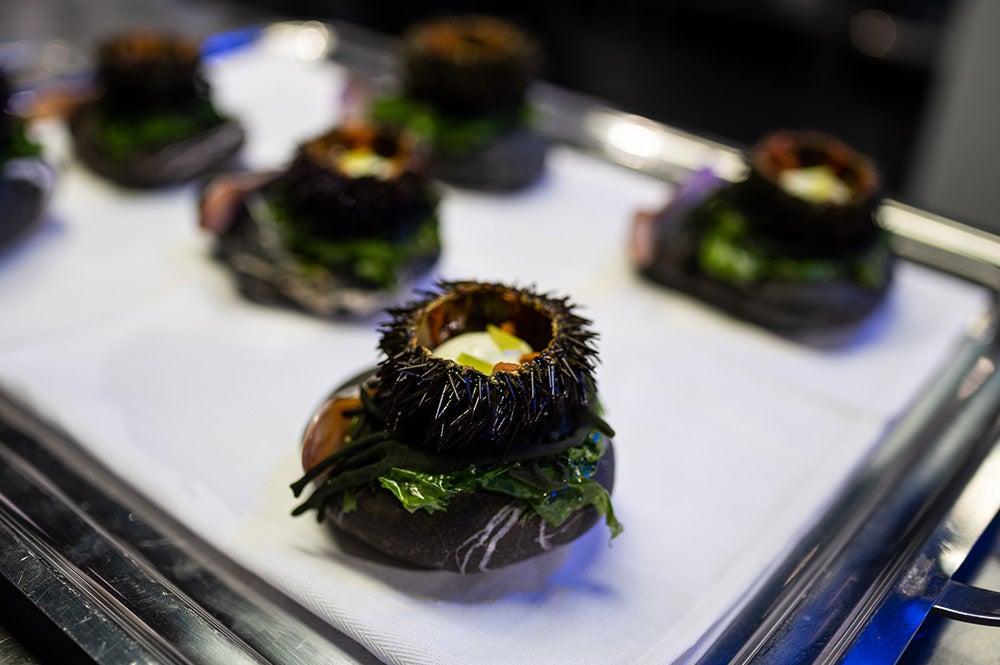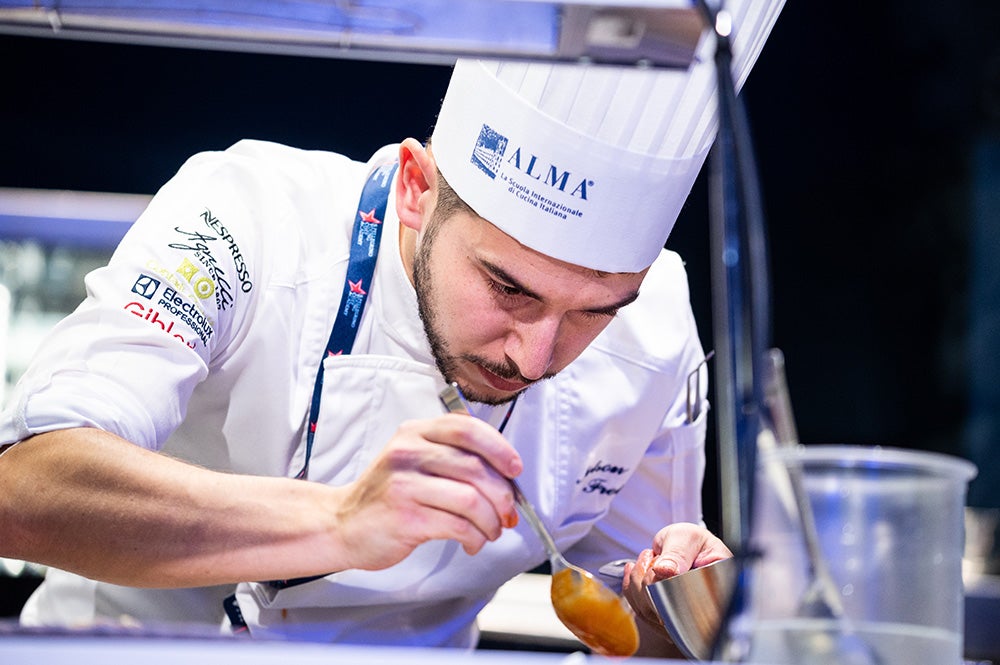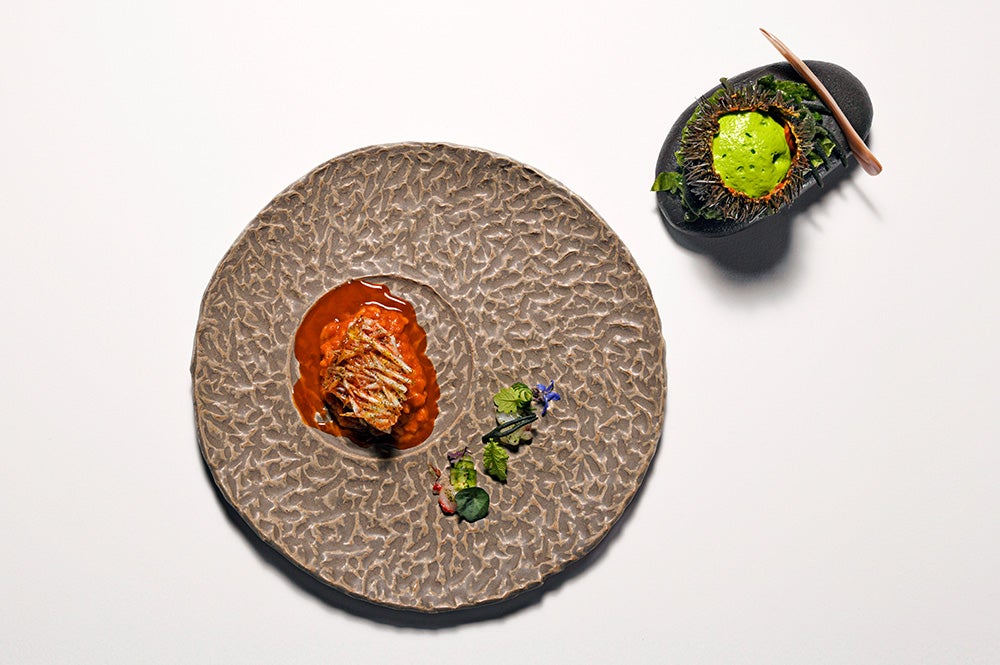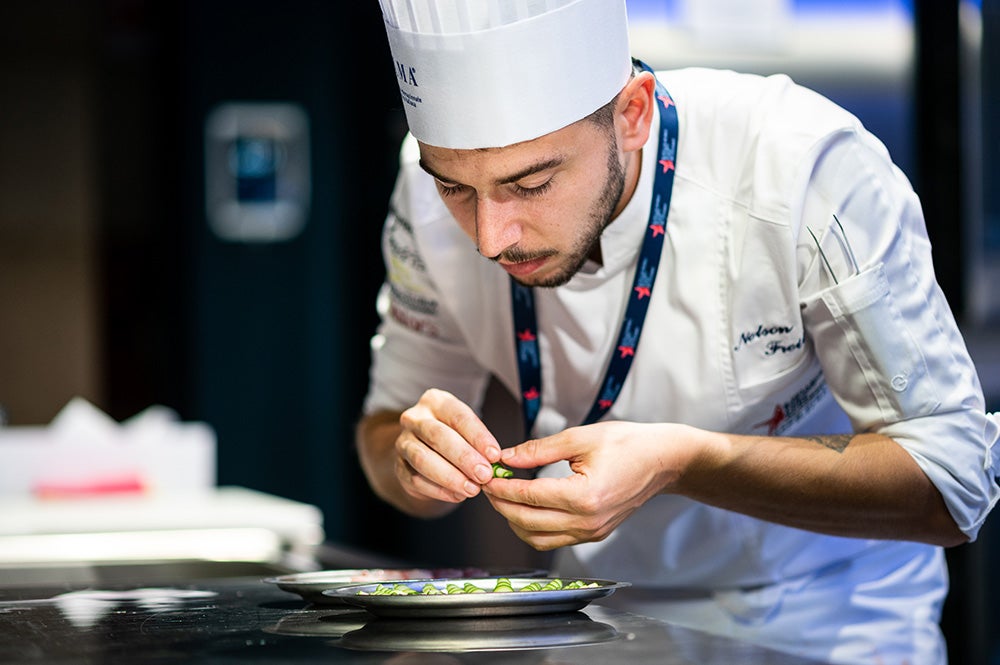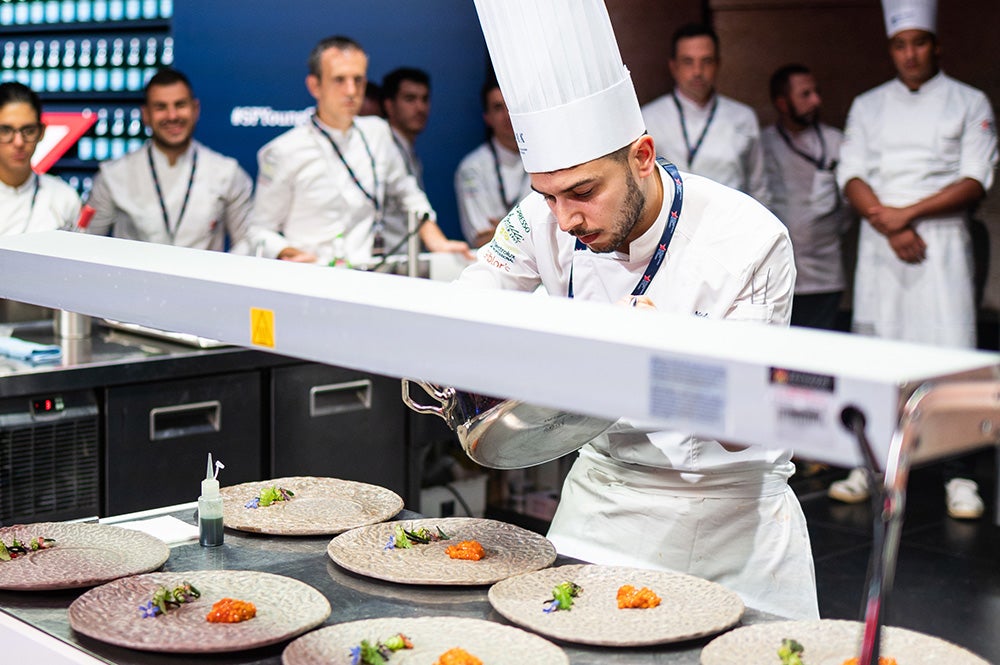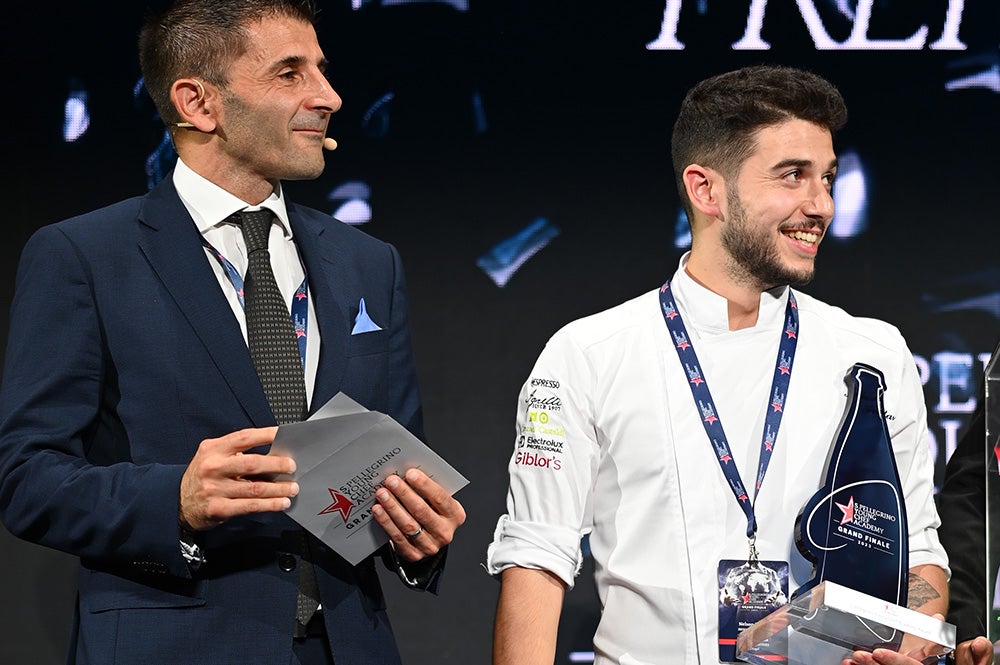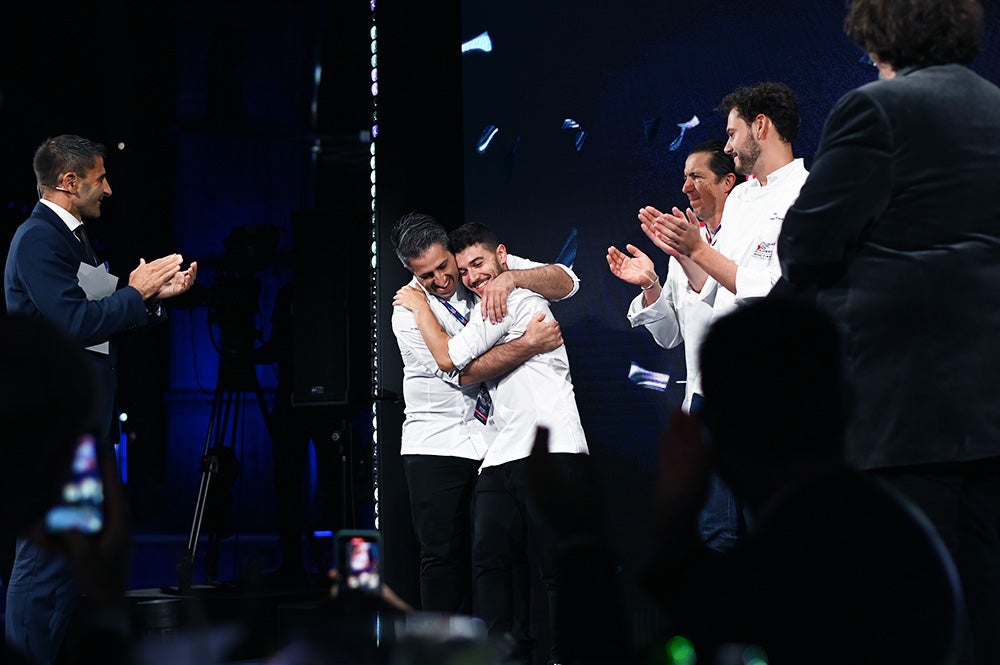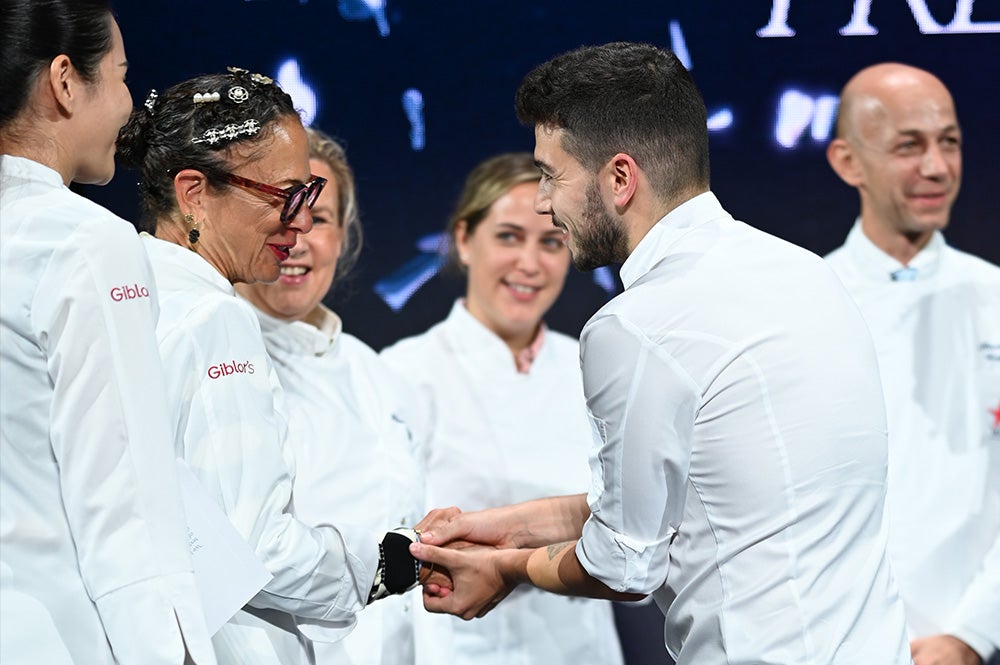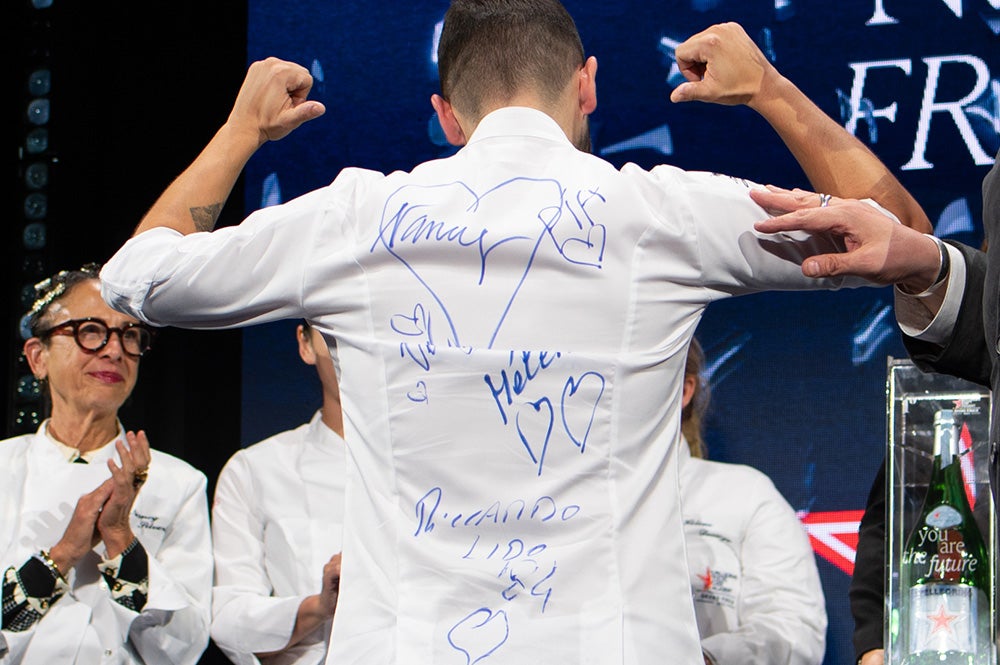 "We've worked together for four years now. We work all day, every day together, so it was easier to transmit my ideas. With his advice I was able to build a nice dish."
More than a "nice" dish, Freitas' stunning signature plate, using fish delivered directly from Portugal and utilising all parts to avoid waste stunned the jury with its creativity, aesthetic and message.
Joining Freitas in the top three were France's Camille Saint-M'leux and chef Ian Goh, representing Asia. Though it was the Portuguese chef who came out on top, when asked about how he sees the future of gastronomy developing, collaboration, he said, will be key.
"Like with this magnificent group of 15 young chefs. We're competing with each other but we're sharing everything: recipes, ingredients, knowledge. I think that's the future: 'sharing,'" he said.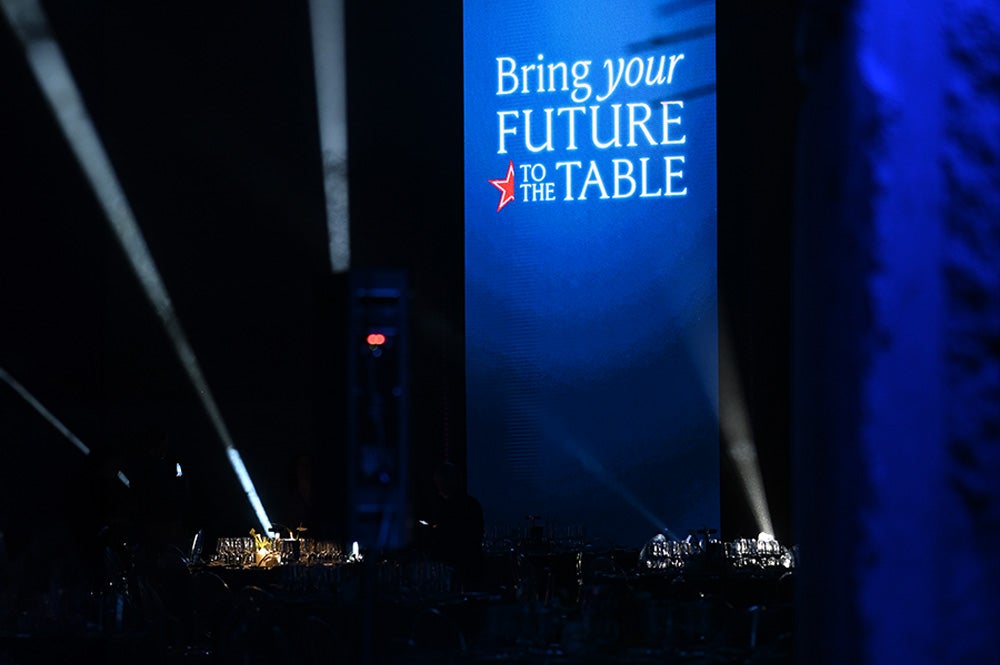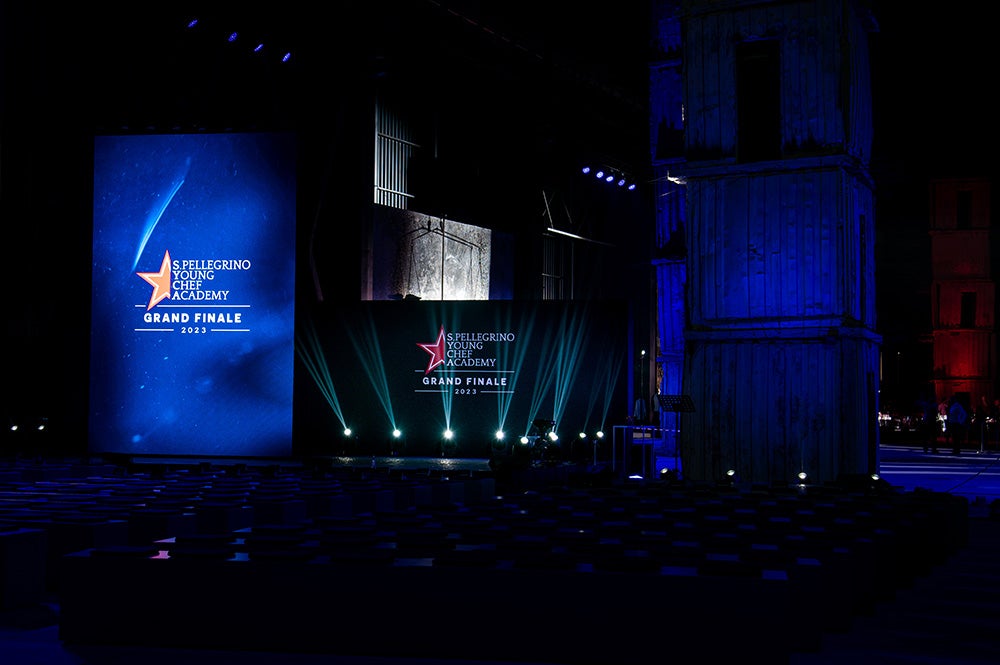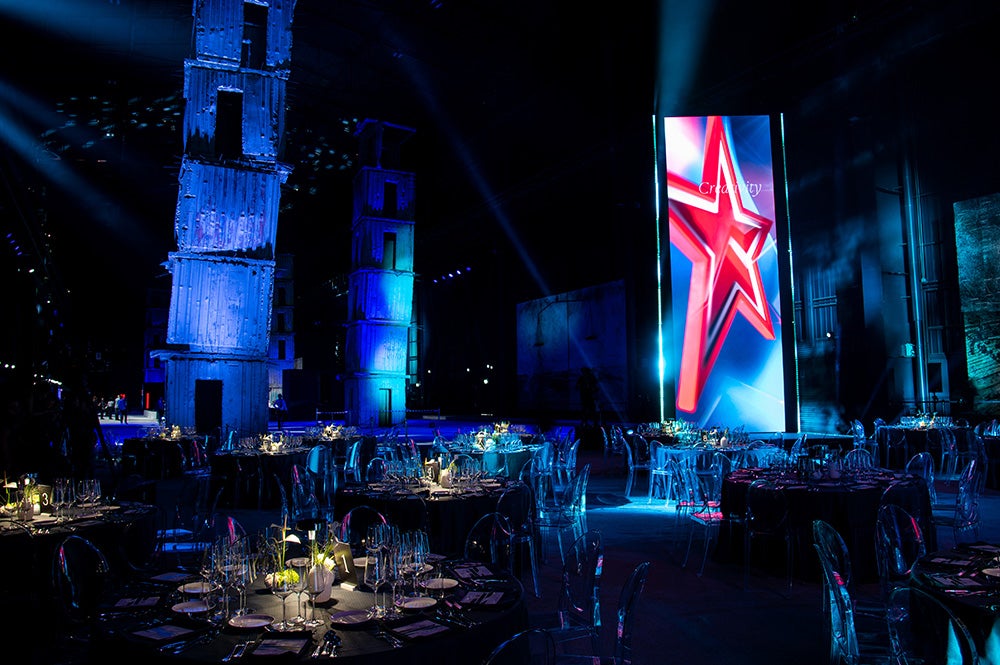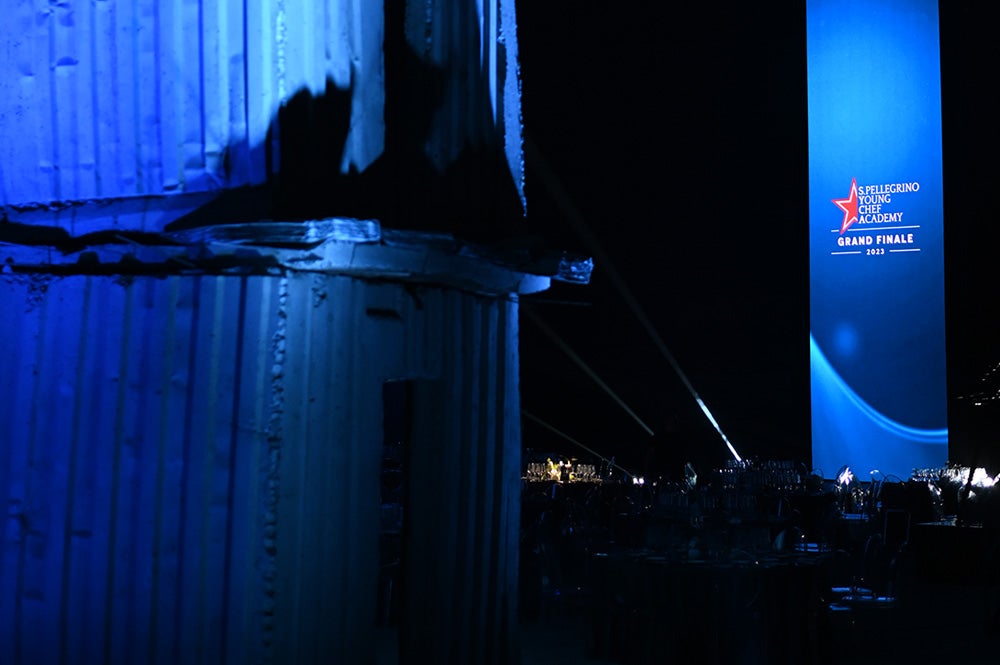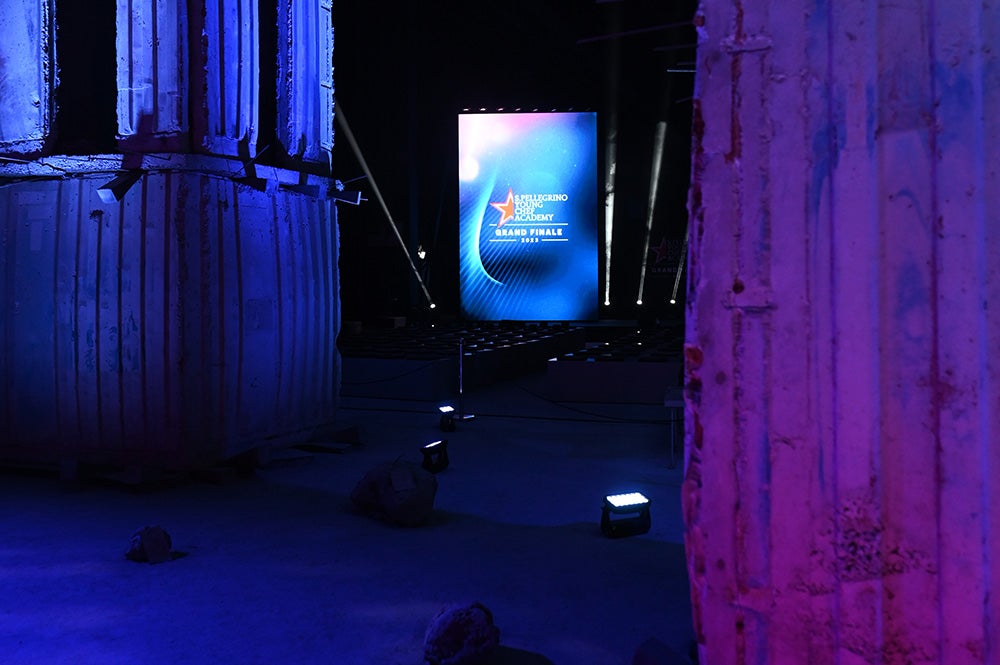 The awards ceremony, which took place at the Pirelli Hangar Bicocca art space in Milan, also saw the winners of the competition's three collateral awards – Artur Gomes (S.Pellegrino Social Responsibility Award), He-Sen Liu (Acqua Panna Connection in Gastronomy Award) and Ian Goh (Fine Dining Lovers Food for Thought Award) – collect their prizes.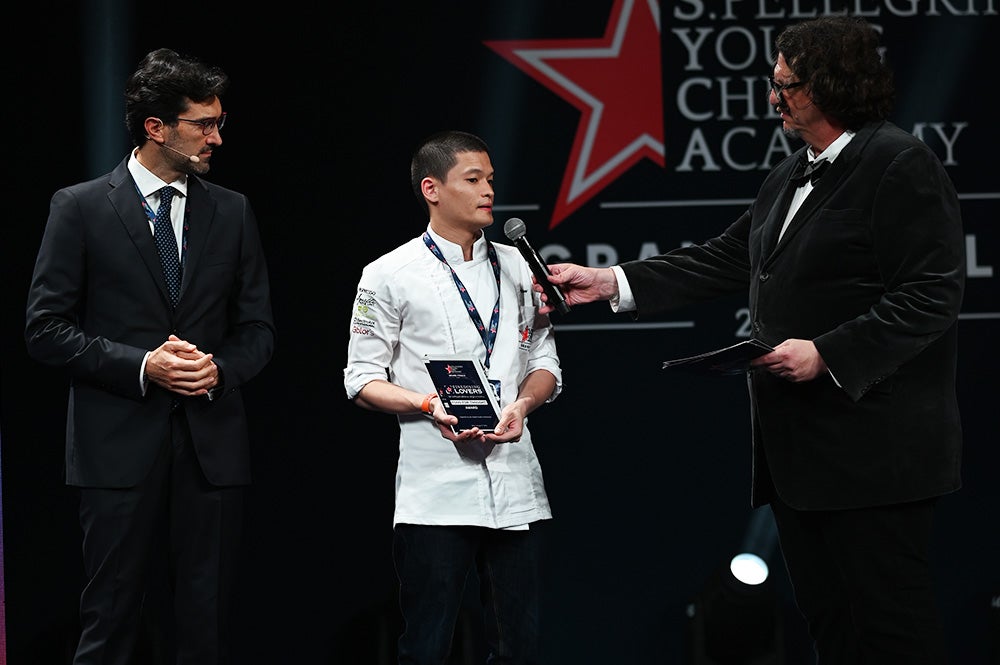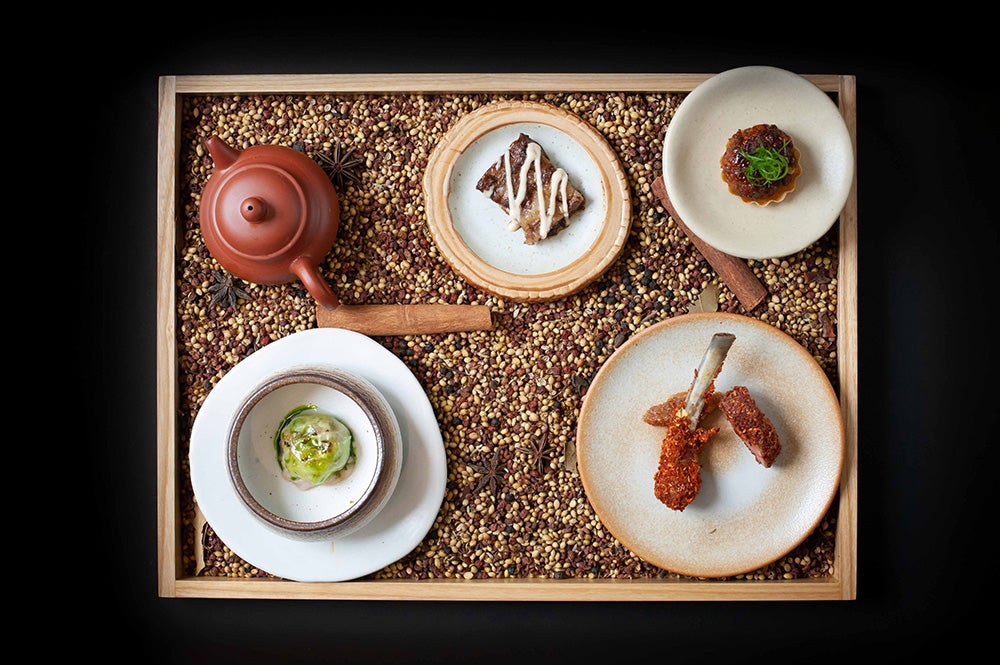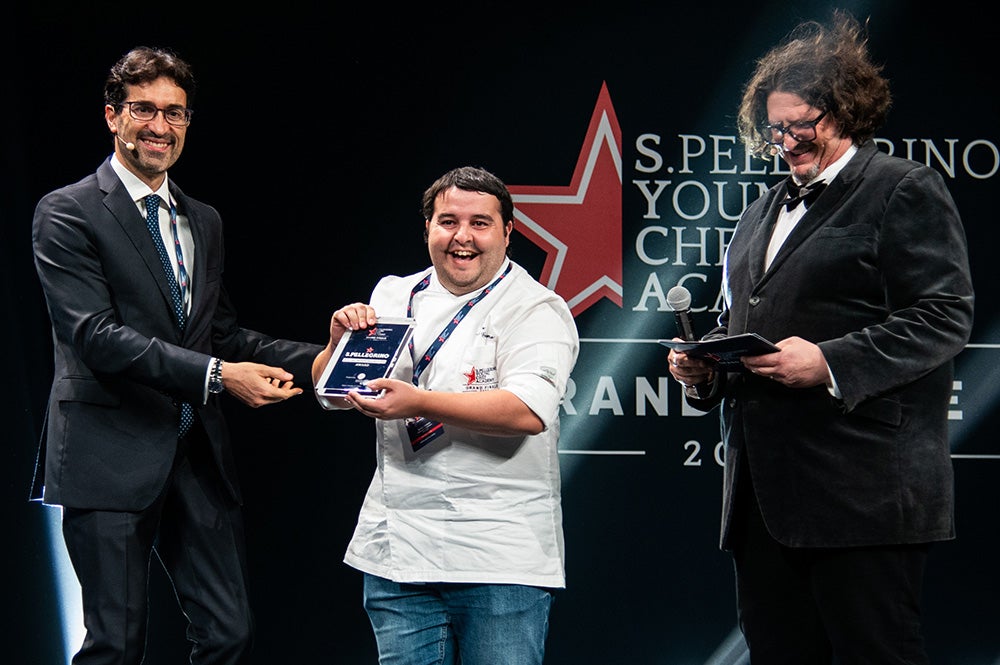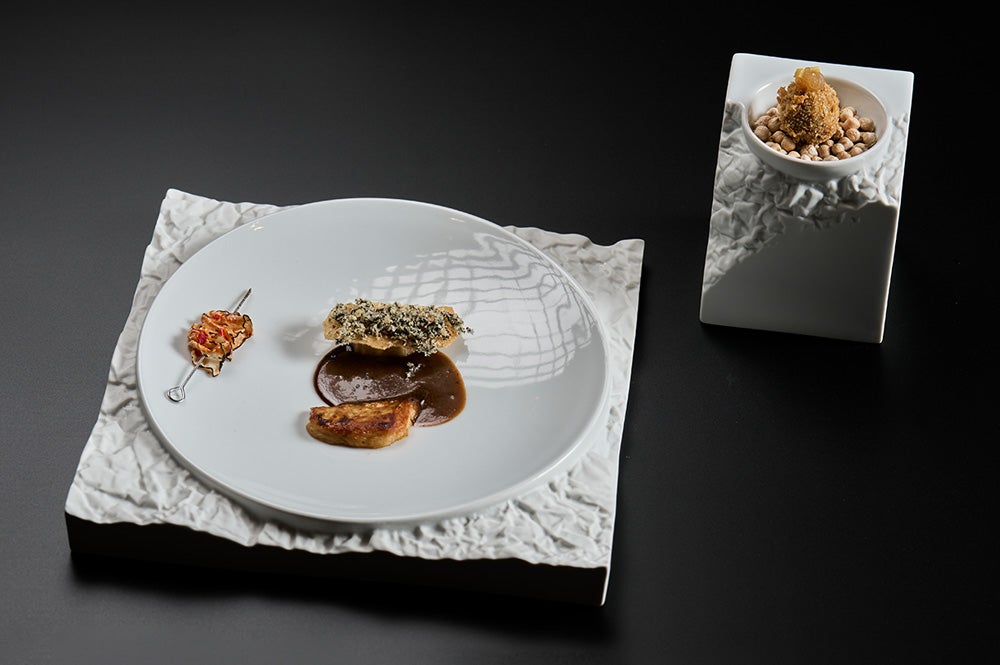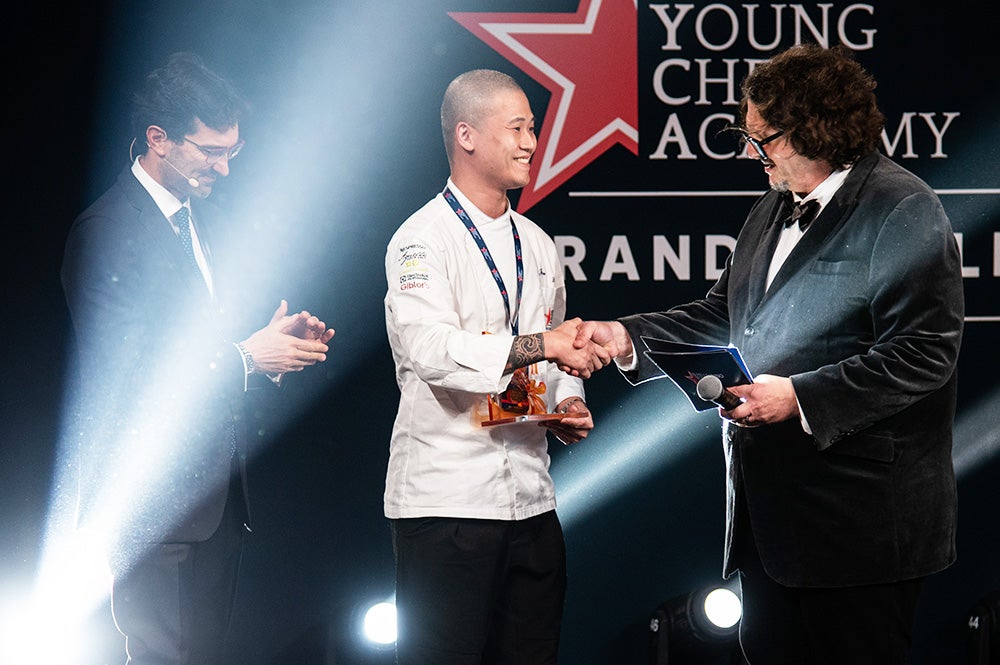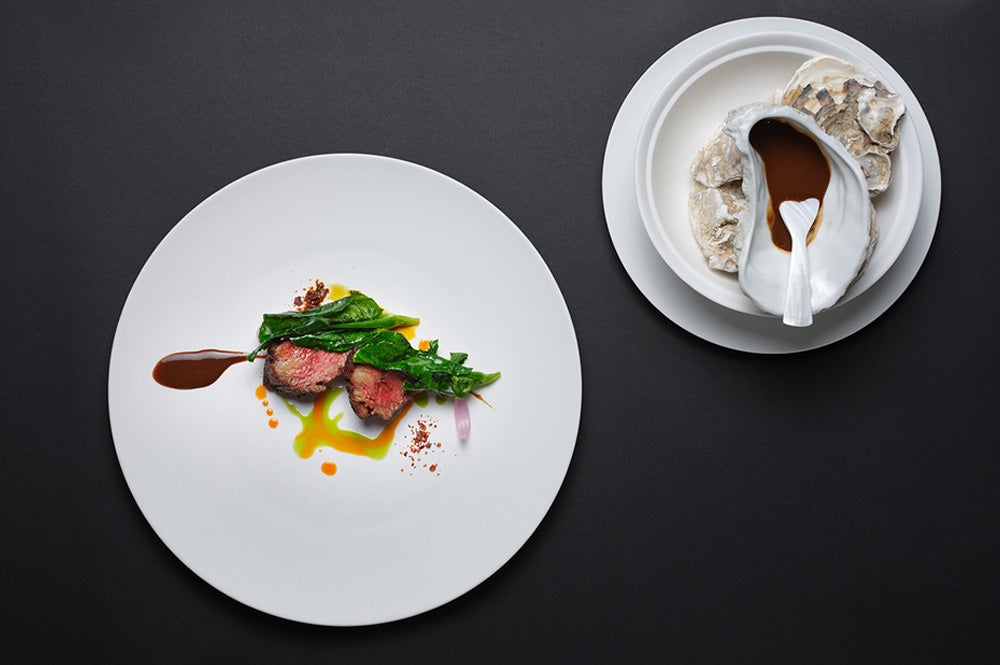 A special guest of the Award Ceremony was Massimo Bottura, who kicked off the evening with his inspiring words about sustainability. He underlined how important it is to collaborate and create connections in order to build a sustainable future and he encouraged all the chefs saying that they are "not only cooks but the guardians of the planet".