Chef Watch: If the Jacket Fits
Discover what Academy members have been up to this month.
All around the world, the young chef members of the S.Pellegrino Young Chef Academy are building connections with peers, the wider gastronomic community and the public at large by opening their own restaurants, cooking at major events and building their visibility through brand partnerships and media appearances. The Academy is happy to report all of these successes in the monthly Chef Watch column, your chance to find out exactly what Academy members have been up to over the past month.
Kevin Wong Opens Seroja
S.Pellegrino Young Chef Academy Competition 2019-21 global finalist Kevin Wong has opened his own restaurant.
Seroja, in Singapore, will be "a passionate tribute to the Malay Archipelago's rich diversity of cultures and culinary traditions." Dishes at the 24-seat restaurant, which has an open kitchen at its centre, include barbecued percik-marinated beef short ribs, and slow-cooked Hokkaido scallop.
"I want to share the beauty of the region I'm from with the world. As people from the Malay Archipelago, we coexist and thrive within disparate cultures. That is who we are and what I want Seroja to embody," says Wong, who grew up in Malaysia and has previously worked in both France and the US.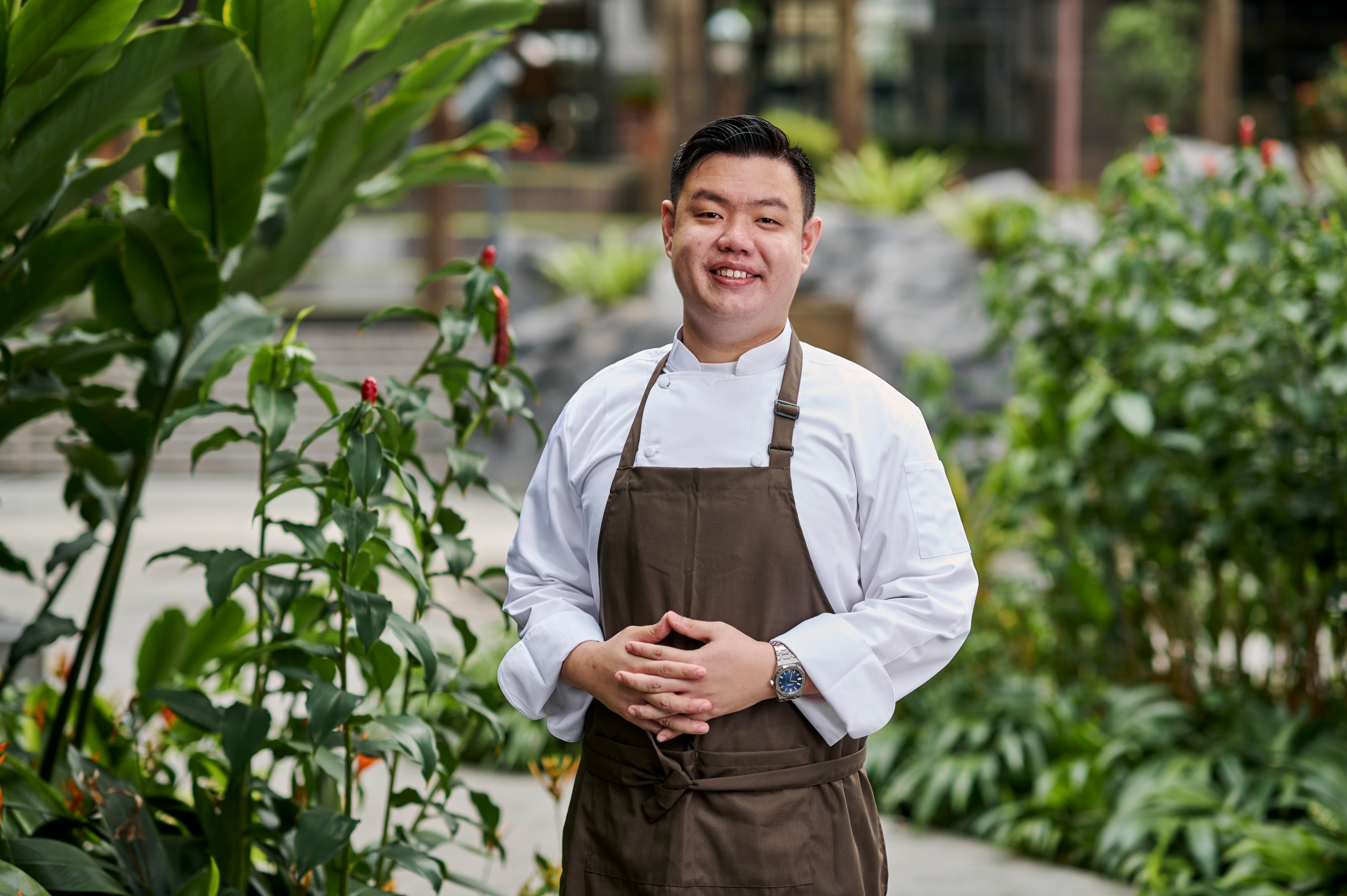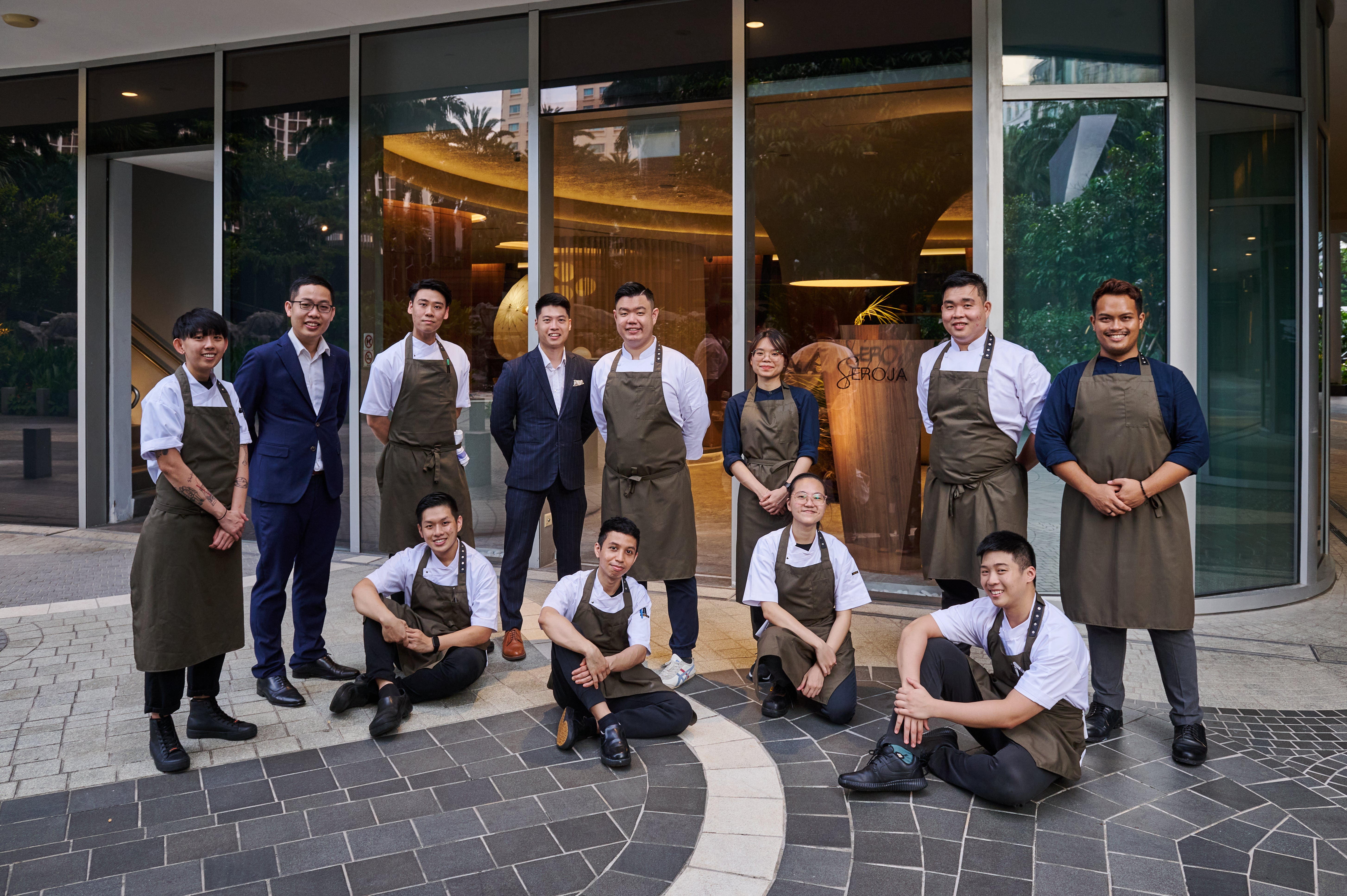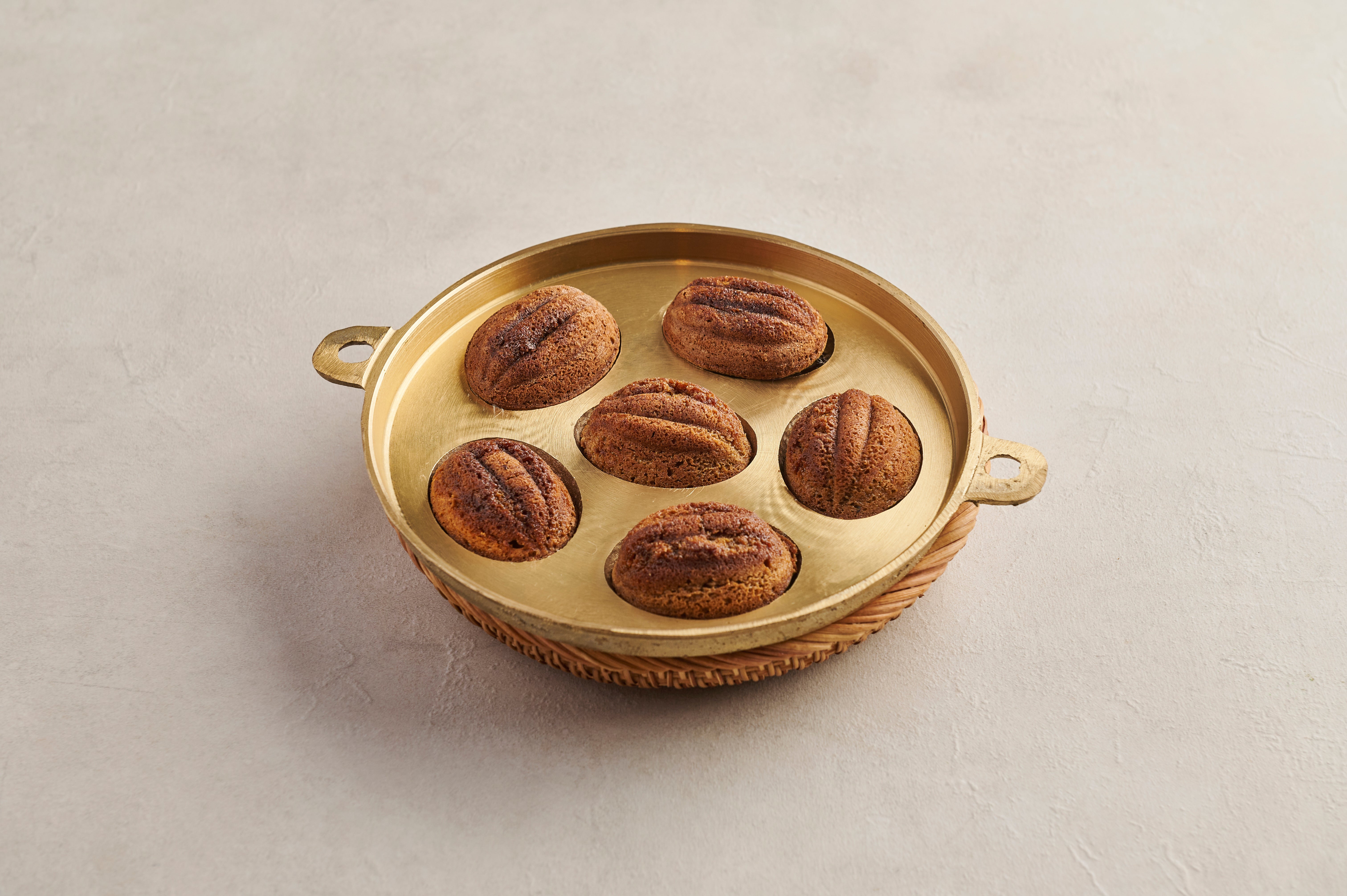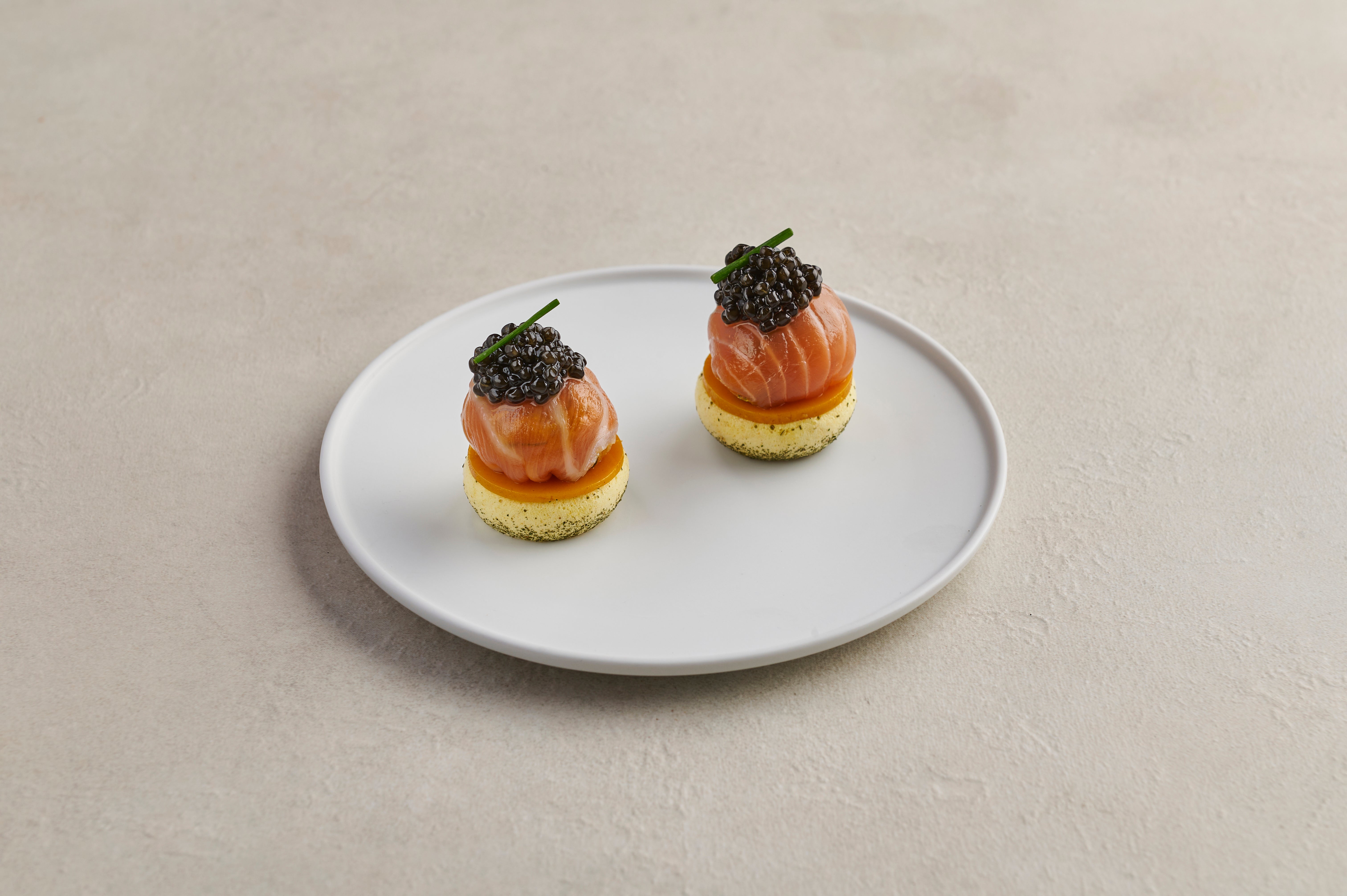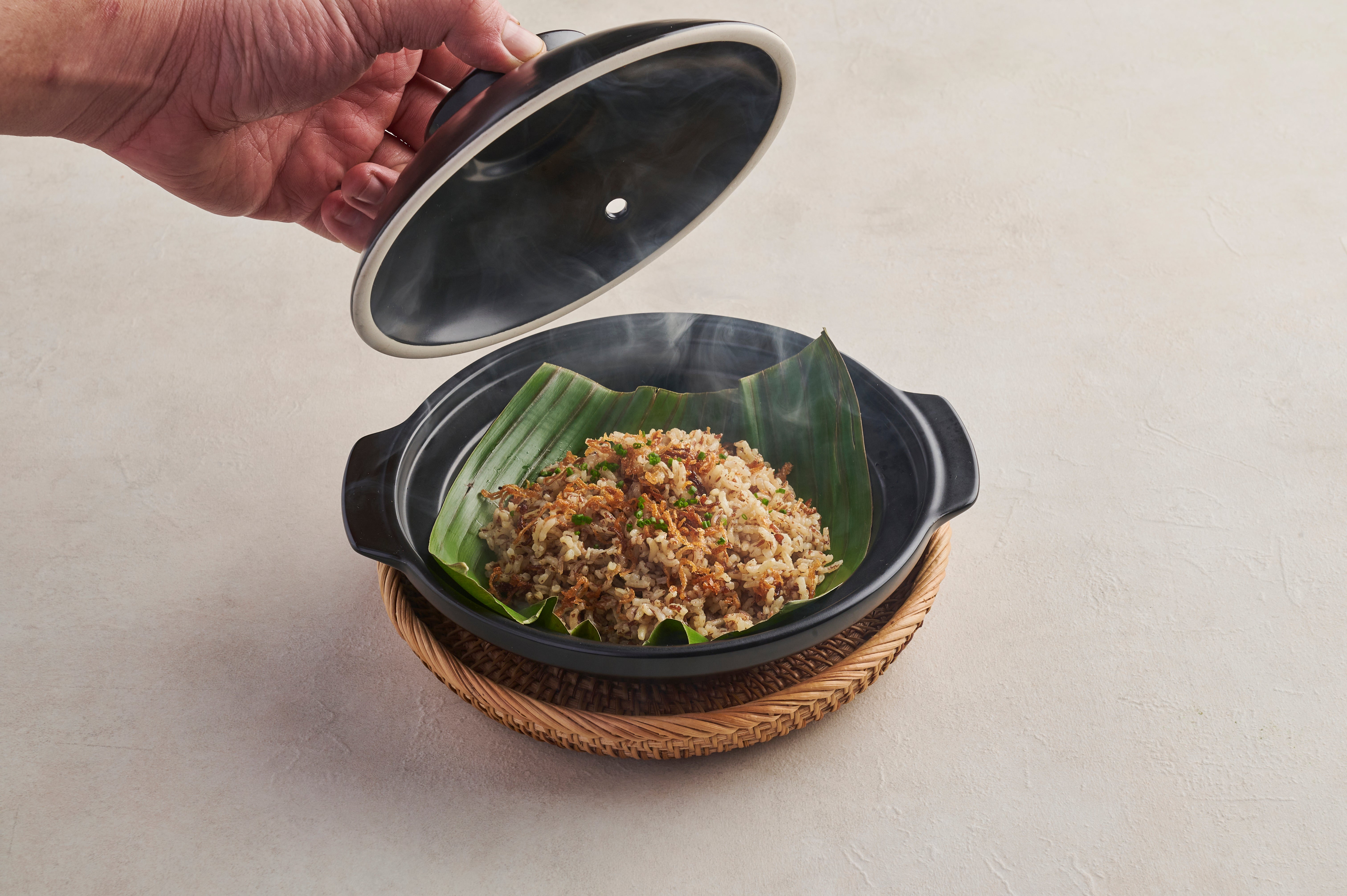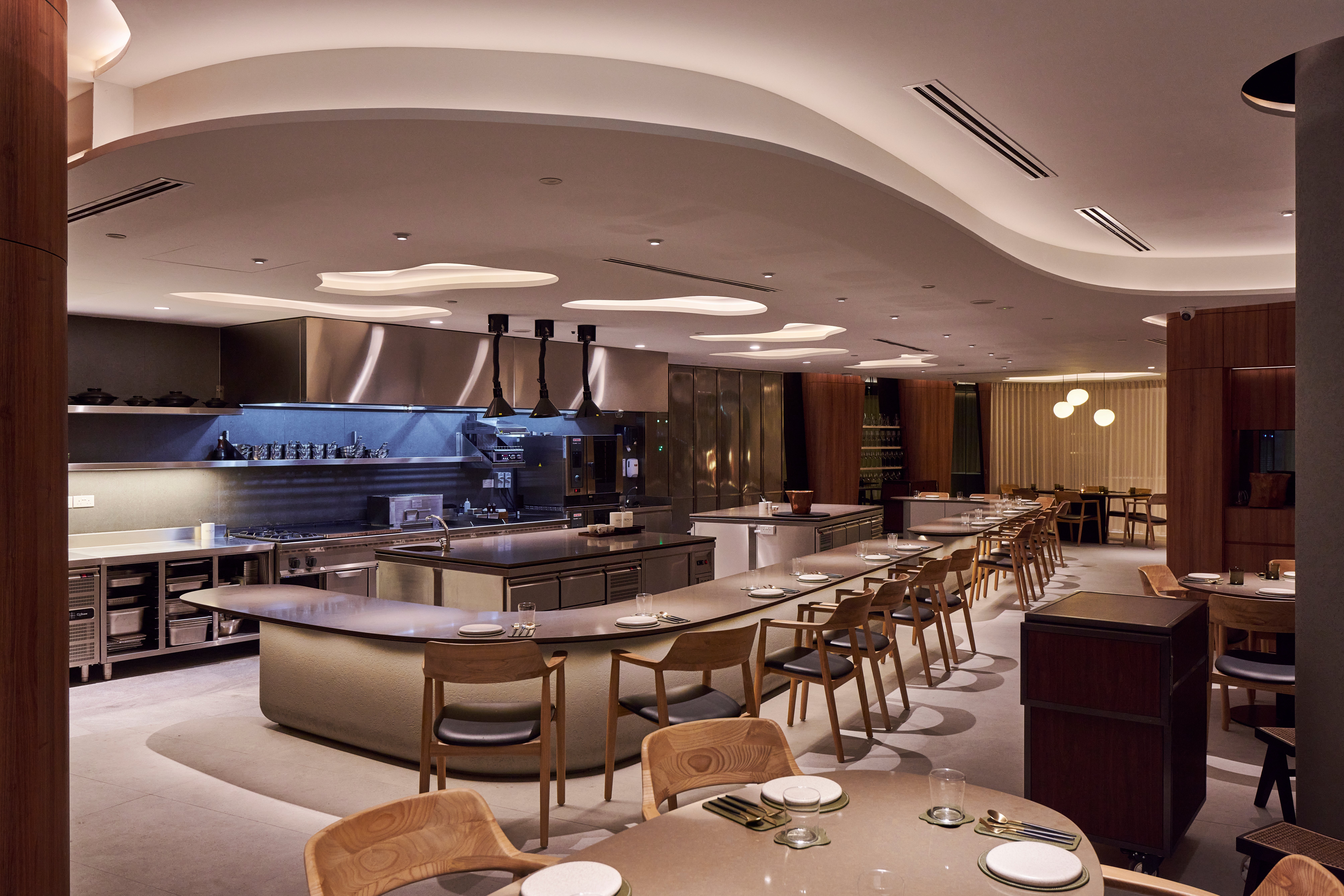 Academy Members Take Over Ein Prosit
A number of the Academy's members were in action at the Ein Prosit food festival in Udine, Italy this October, pooling their talents for a series of spectacular dinners.
Alessandro Bergamo, Tommaso Tonioni, Antonio Romano and Davide Marzullo, all global finalists at the last edition of S.Pellegrino Young Chef Academy Competition, joined forces with 2015 global finalist Paolo Griffa for a special 10-hands dinner at the Là di Moret restaurant based around the theme of 'connection', one of the key pillars of the Academy. The menu was designed so that each dish was based on an ingredient from the previous dish, emphasising the connection between the chefs and creating a kind of culinary relay.
Elsewhere at the festival, members Francesco Sodano, Antonio Buono and Augustin Ferrando Balbi were also in action, cooking alongside the likes of chefs Eugenio Boer and Sergio Barroso.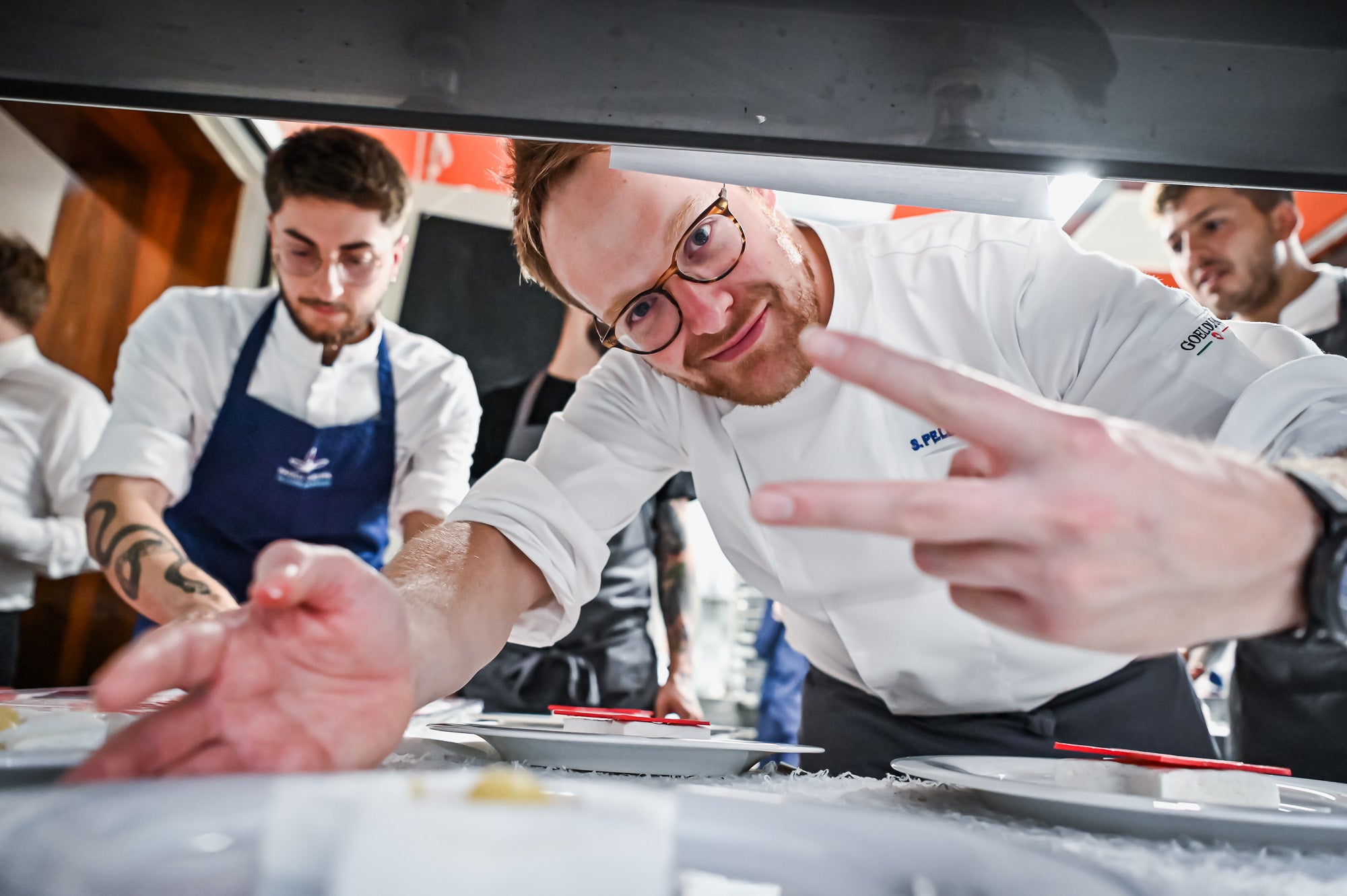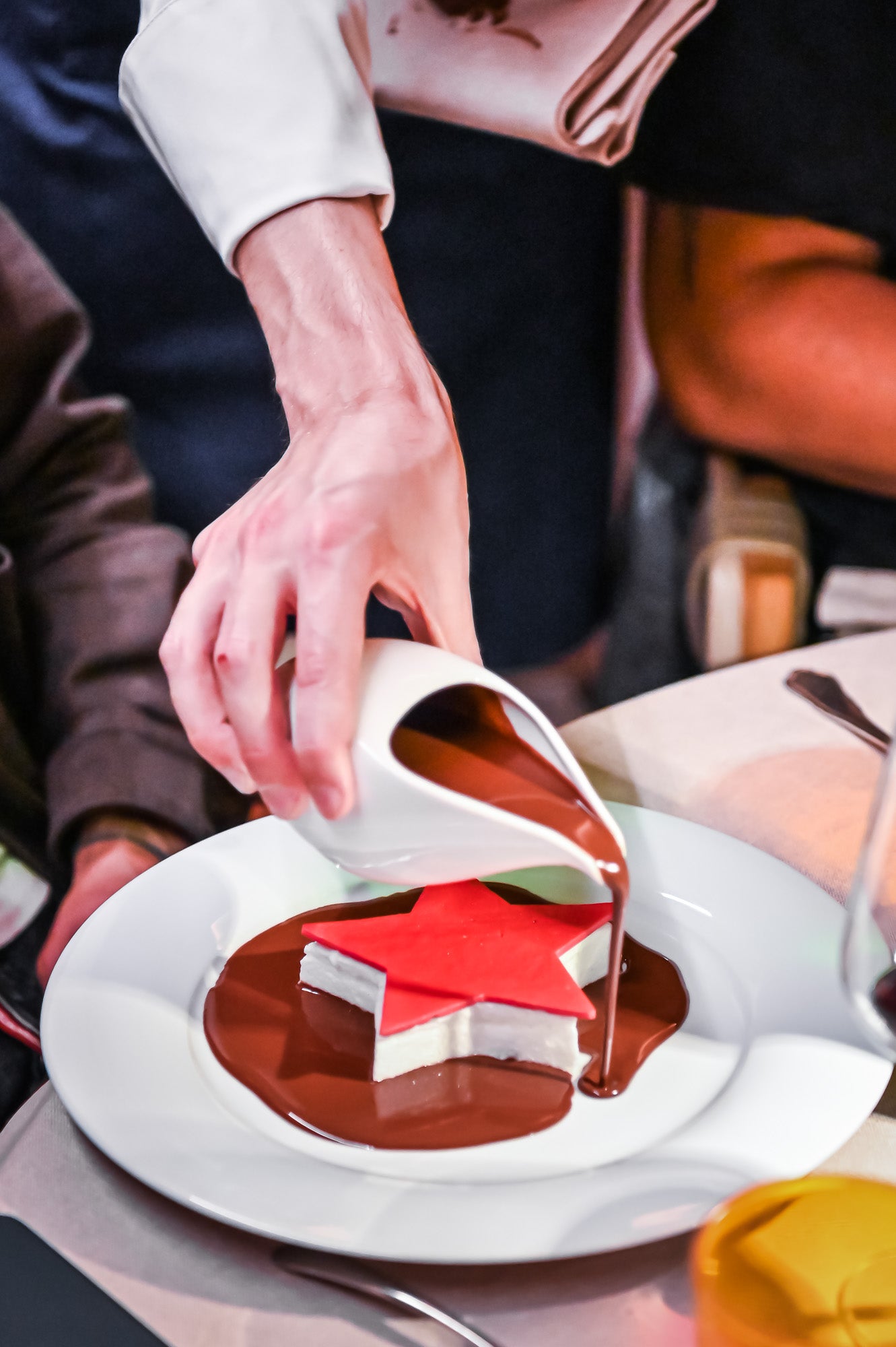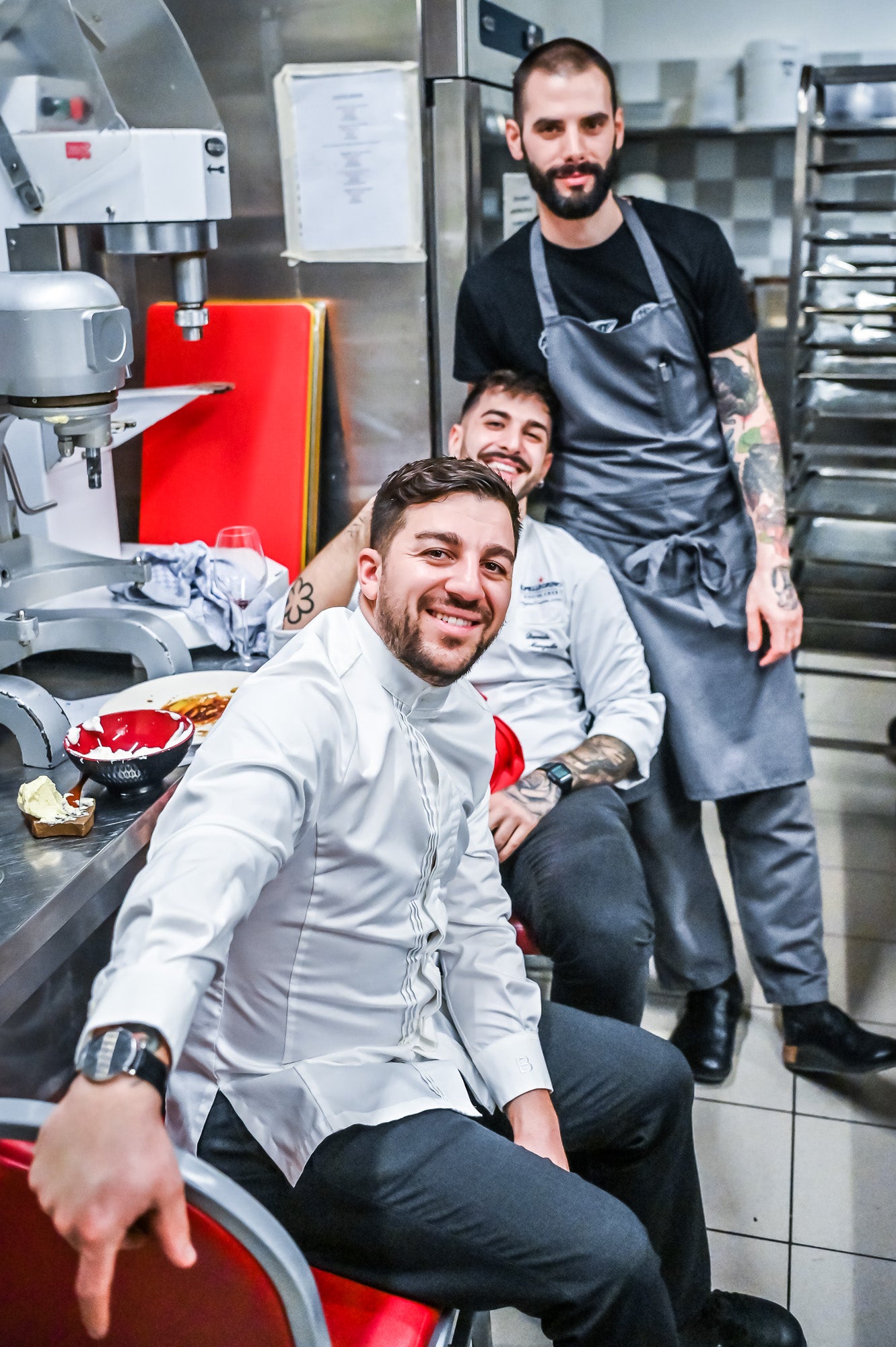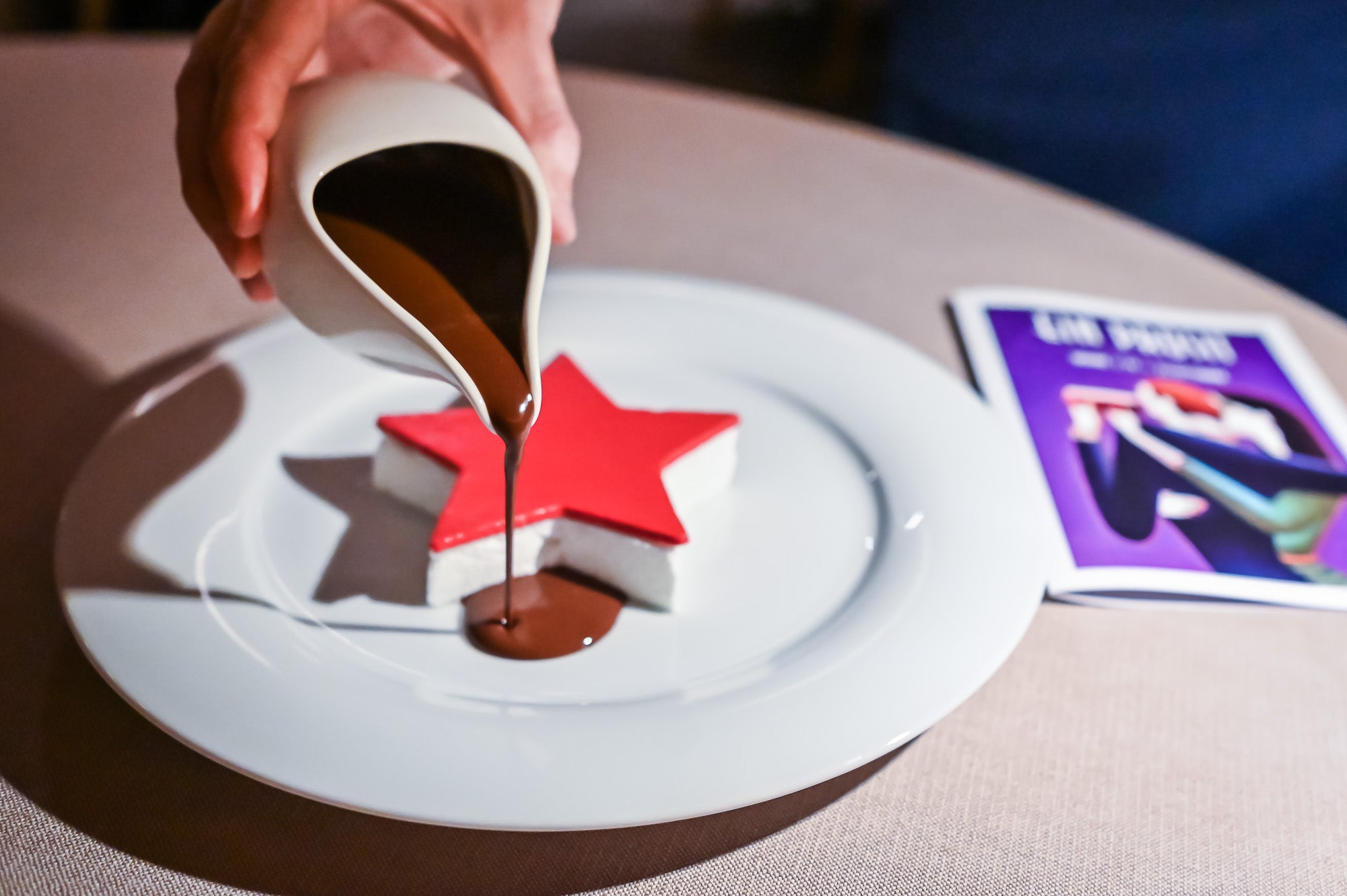 If the jacket fits…
2015 Pacific regional finalist Kay-Lene Tam has partnered with Australian culinary apparel maker Chef Works as a Brand Ambassador. Find out what the chef from Tonka and Coda restaurants in Melbourne had to say about her love of food and her approach to mentorship in the video below.
From Young Chef to Masterchef
It seems that the globally popular TV show MasterChef cannot get enough of Academy members. The Academy has reported more than once about members, such as Paolo Griffa, featuring in the show and now it's the turn of 2016 Mediterranean regional finalist Shirel Berger. She revealed the news in a post on Instagram.