Creative Sustainability Triumphs at the S.Pellegrino Young Chef Academy Competition
The winner Jerome Ianmark Calayag wowed the Grand Jury with his Humble Vegetables.
Good things come to those wait — and this is certainly the case for chef Jerome Ianmark Calayag, who was named the winner of the S.Pellegrino Young Chef Academy Competition 2019-21 during an Award Ceremony in Milan on 30 October.
Hailing from Portal restaurant in Stockholm, Sweden, Calayag initially conceived his signature dish, Humble Vegetables, back in 2018 for the UK and Northern Europe regional finals and has spent the last three years working with mentor, chef David Ljungqvist, to perfect every detail.
Upon receiving the award, he said, "I'm lost for words. I've been working with this competition for so long… I came up with the idea for the dish in 2018 and its 2021 today — it's crazy."
The young chef impressed the Grand Jury with his plant-based dish, which showcased sustainably-sourced Nordic produce. As well as proving that vegetables can pack a flavour punch, Calayag said the dish represents his personal and professional journey as a chef.
"One part is inspired by the street food I grew up loving in the Philippines — the carrot is grilled just like ihaw-ihaw (grilled skewers) — but the dish is Nordic, with vegetables sourced from a sustainable local farmer. The leak is cooked in the old Nordic way, via an open fire, while the tart is filled with röra (Swedish slaw)," he explained.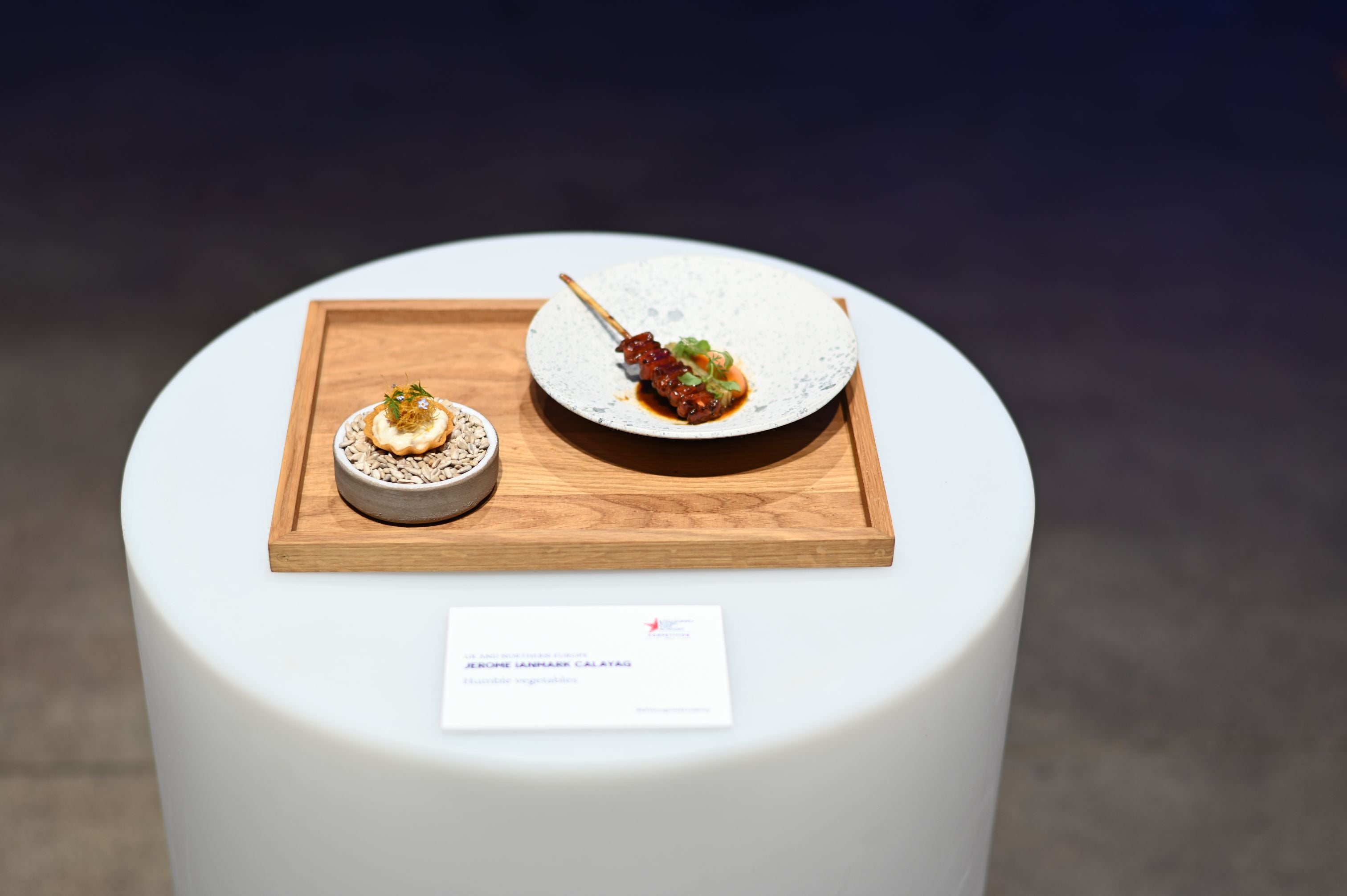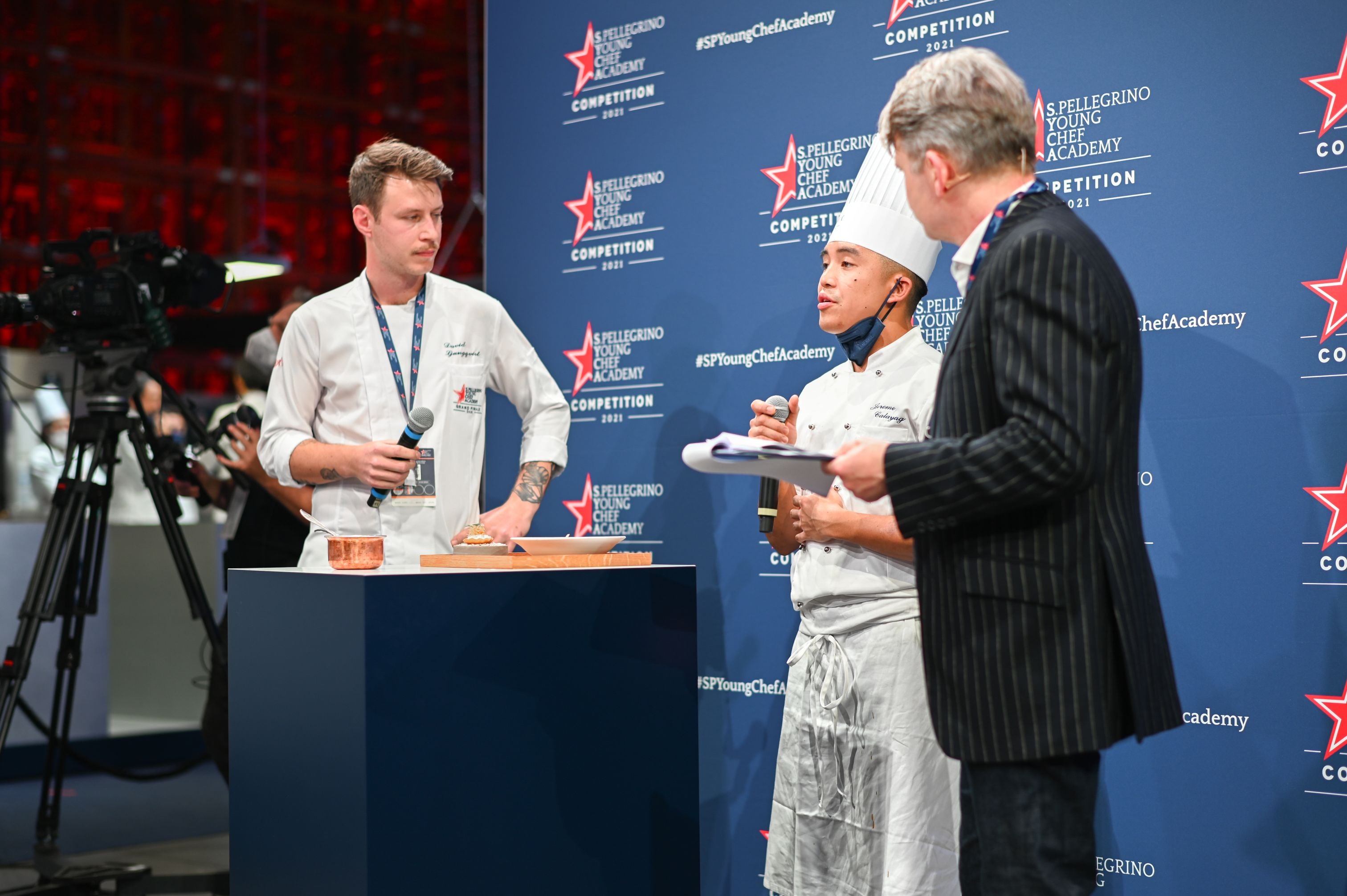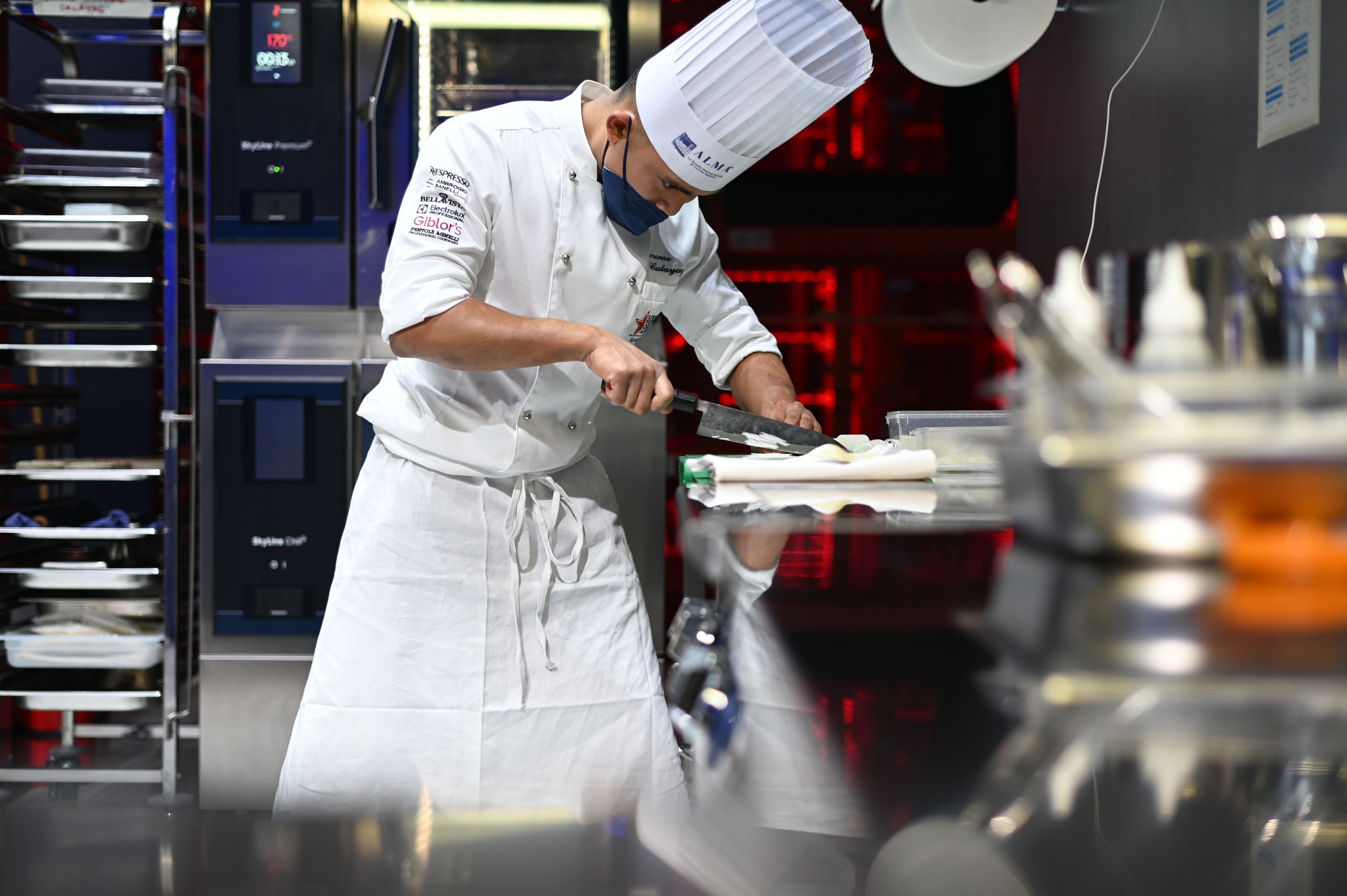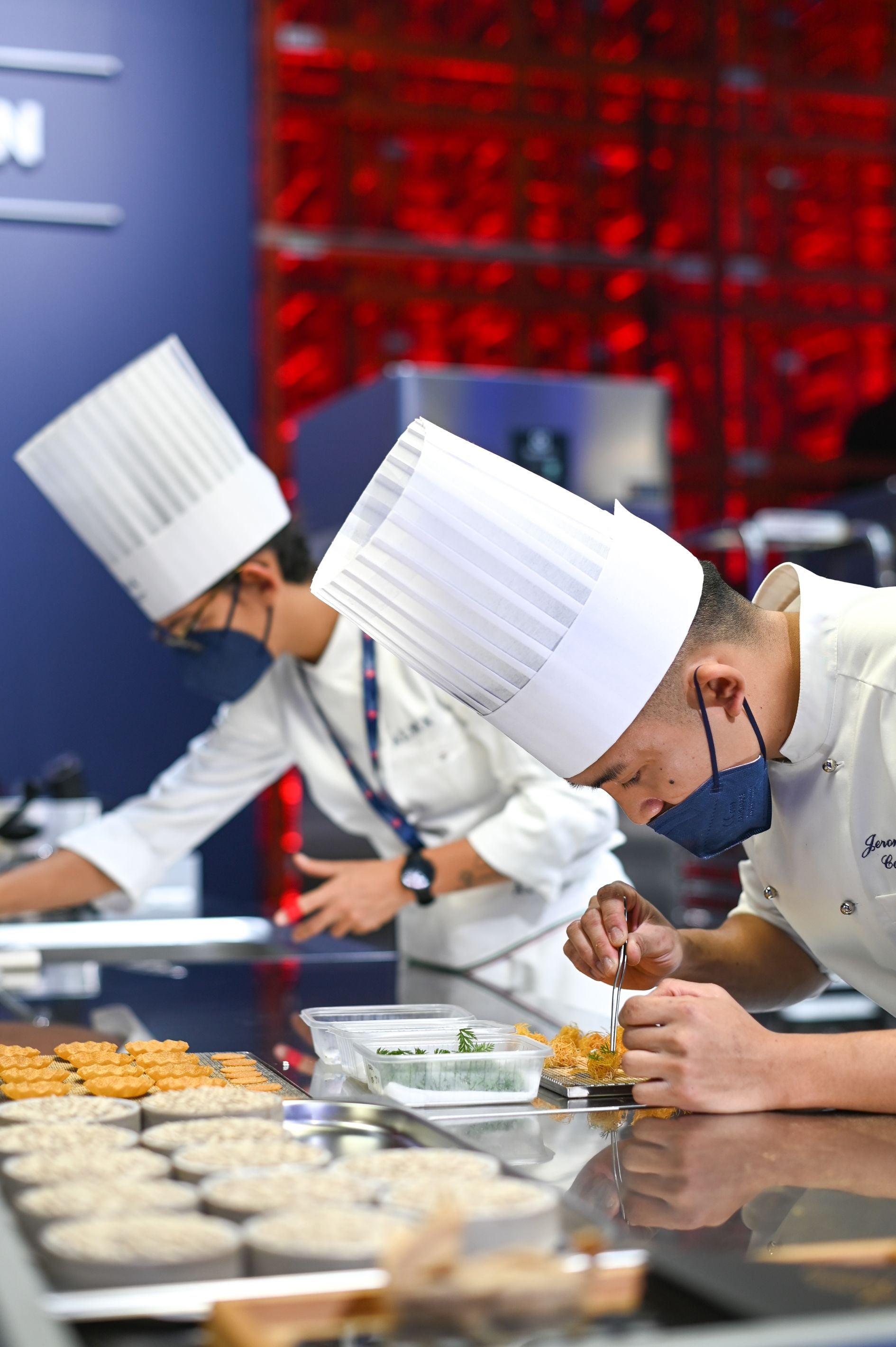 Calayag hopes to use his victory to spread his plant-focused food philosophy further.
"I want to reach more people and push gastronomy to a more sustainable path," he said. "I hope I can influence other restaurants and chefs and prove that it is possible to make great food with just vegetables."
Beaming with pride, chef Ljungqvist said his young mentee has taken a great leap forward in his career. "Now he just has to find his own way," he said.
The bond between the duo was evident throughout the three-day Grand Finale, where Ljungqvist guided Calayag through the pressure of a live cook-off.
"I've been trying to keep him focused and make him calm and keep reminding him to enjoy the experience [of the competition]," Ljungqvist said.