Chef Watch: New year, new challenges
The latest updates from young chef members around the world.
As 2022 gets underway, the Academy's members are hitting the ground running with many new initiatives and media appearances. As ever, the Academy would like to highlight them in Chef Watch, your regular update on how the game changing culinary talent of the future is changing the game.
Jerome Calayag urges Swedes to eat more veggies
The winner of S.Pellegrino Young Chef Academy Competition 2019-21 made an appearance on Swedish TV recently alongside his competition mentor David Ljungqvist.
The pair were to be seen cooking on national morning show Nyhetsmorgon and explaining Calayag's mission to inspire more people to cook with vegetables, a characteristic of his cooking that led him to the Competition title in Milan.
"Hoping to inspire more people to cook and eat more veggies. And also hopefully more Swedish chefs [apply] for the competition and with the thought of sustainability behind their dishes. Stay inspired," said Calayag after the recording.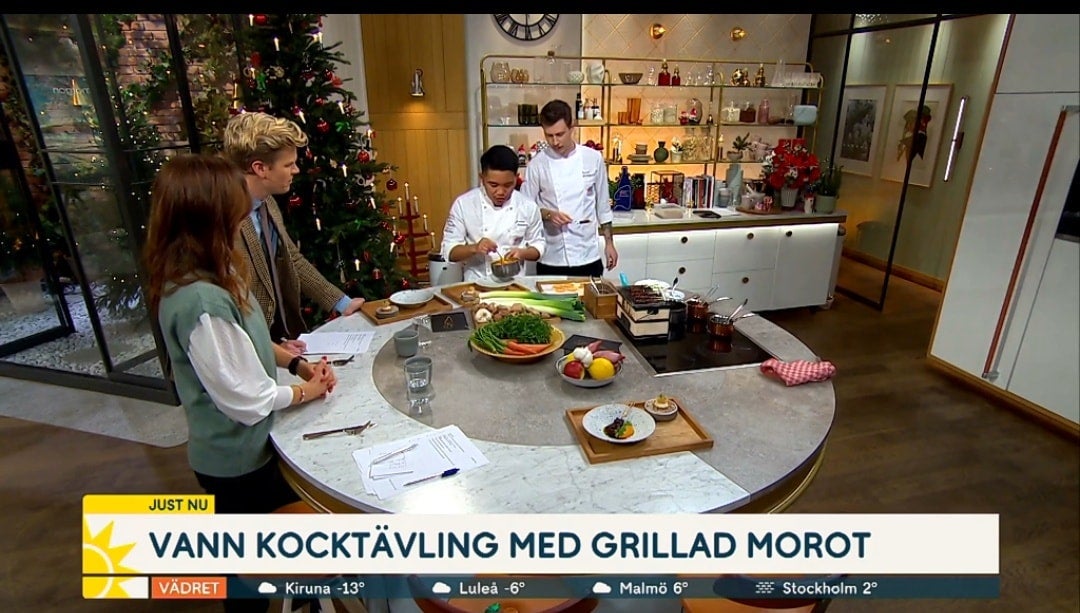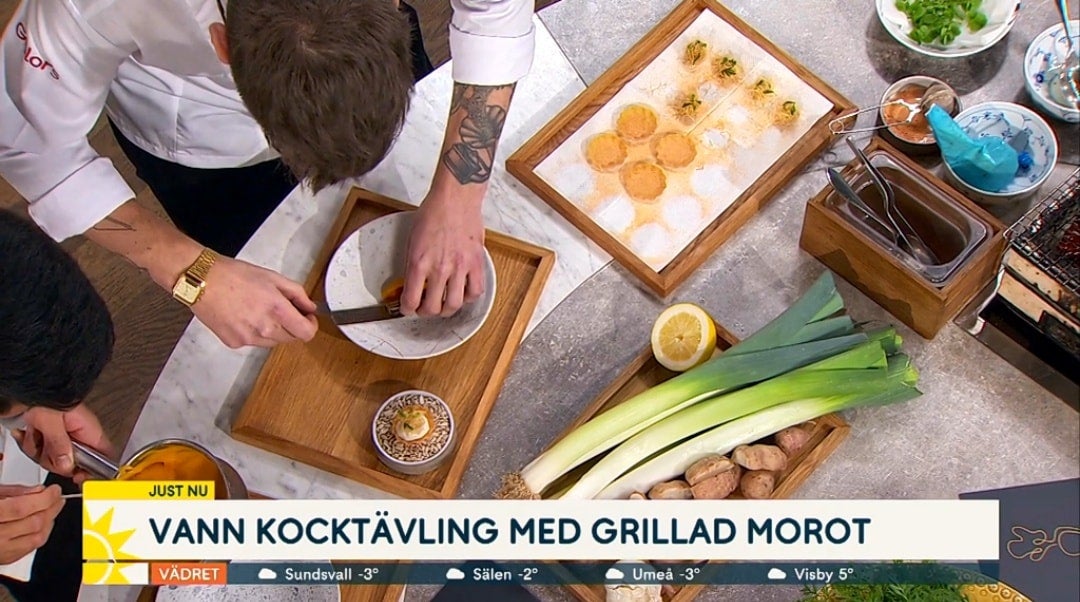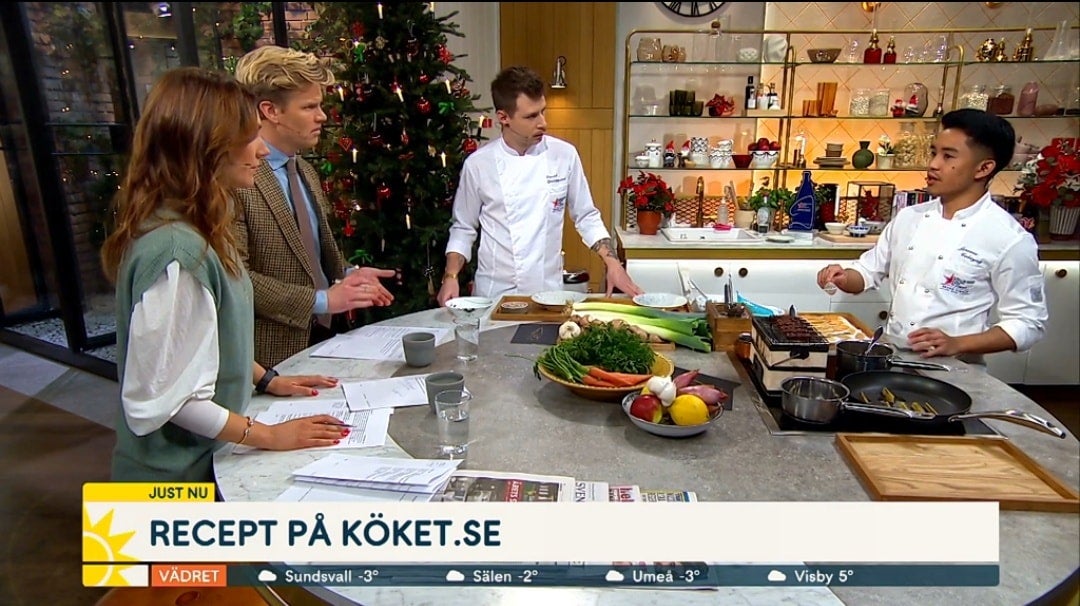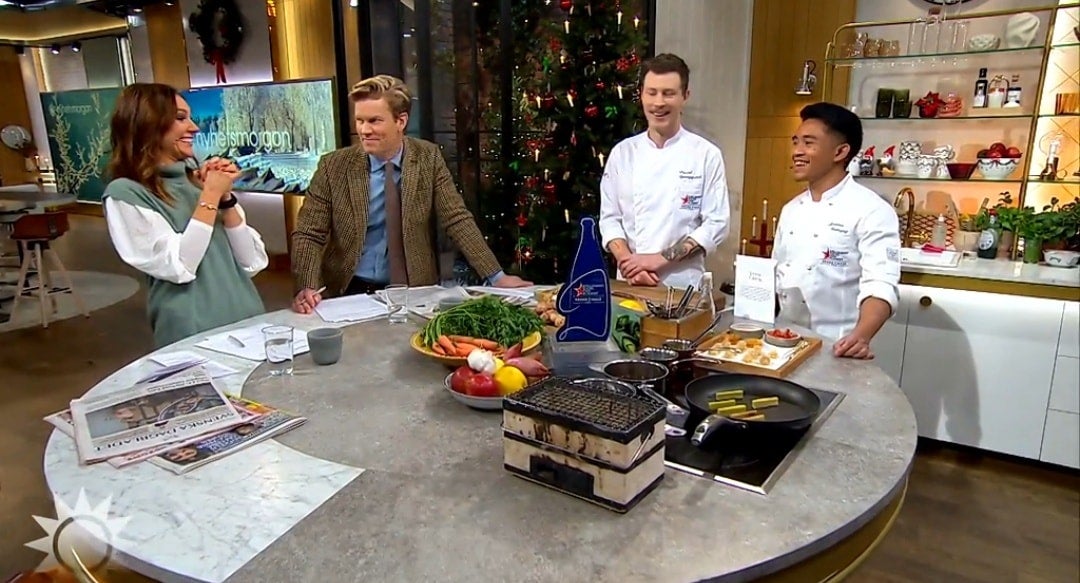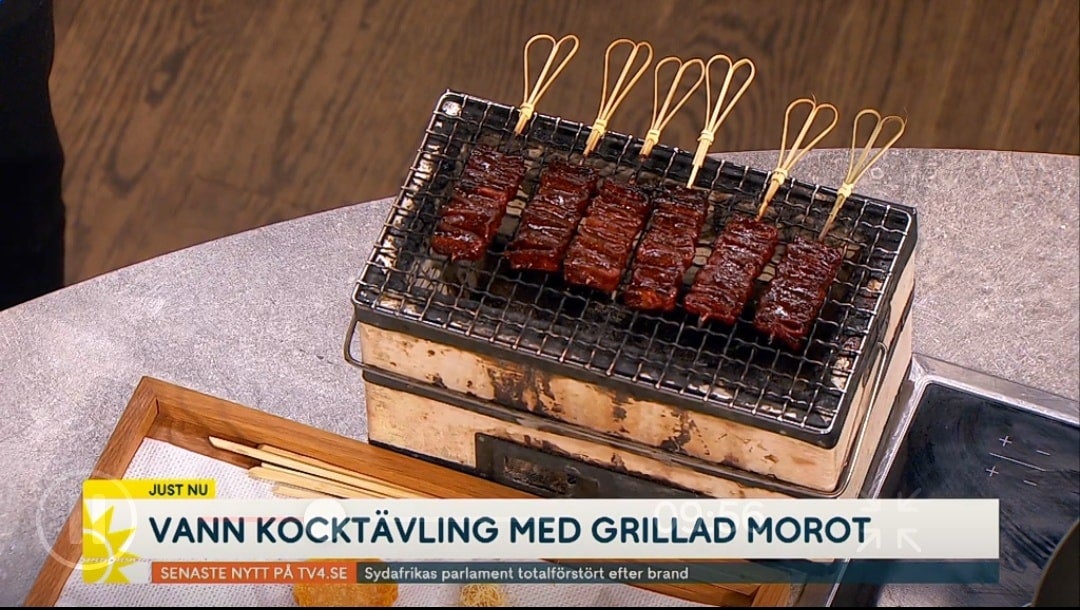 Xrysw Ruelas Díaz

hailed as one of Mexico's best chefs
S.Pellegrino Young Chef Academy Competition 2019-21 finalist Xrysw Ruelas Diaz received the Chef Revelación award at Guía México Gastronómico 2022 marking her out as one of Mexico's finest culinary talents.
The guide recognises 250 of the country's best restaurants and the inclusion of the young chef from Xokol restaurant in Guadalajara for this special award shows that her talent is being celebrated at home as well as on the international stage of the S.Pellegrino Young Chef Academy Competition. Read more here.
(photo credit: Gilberto Hernández)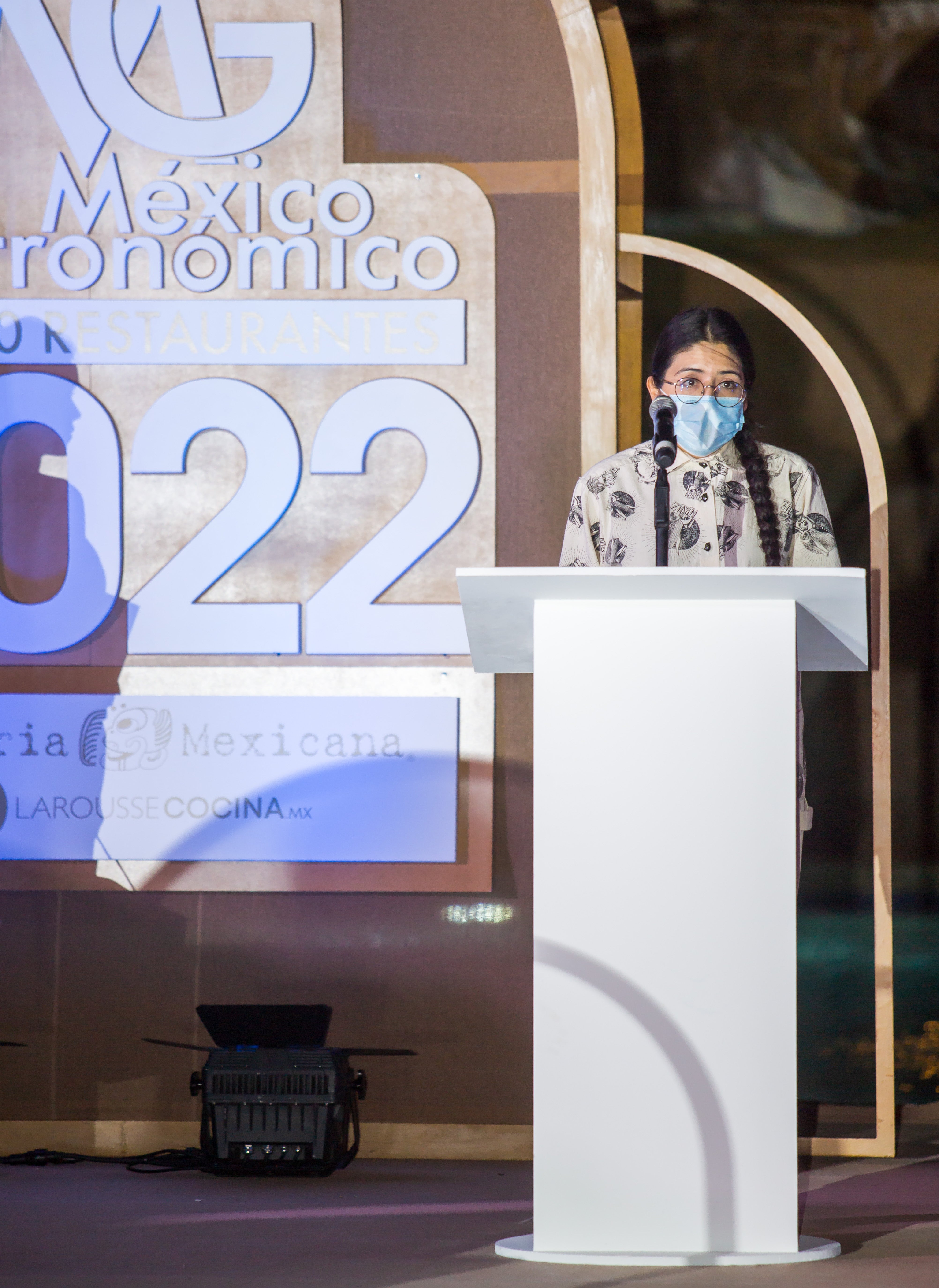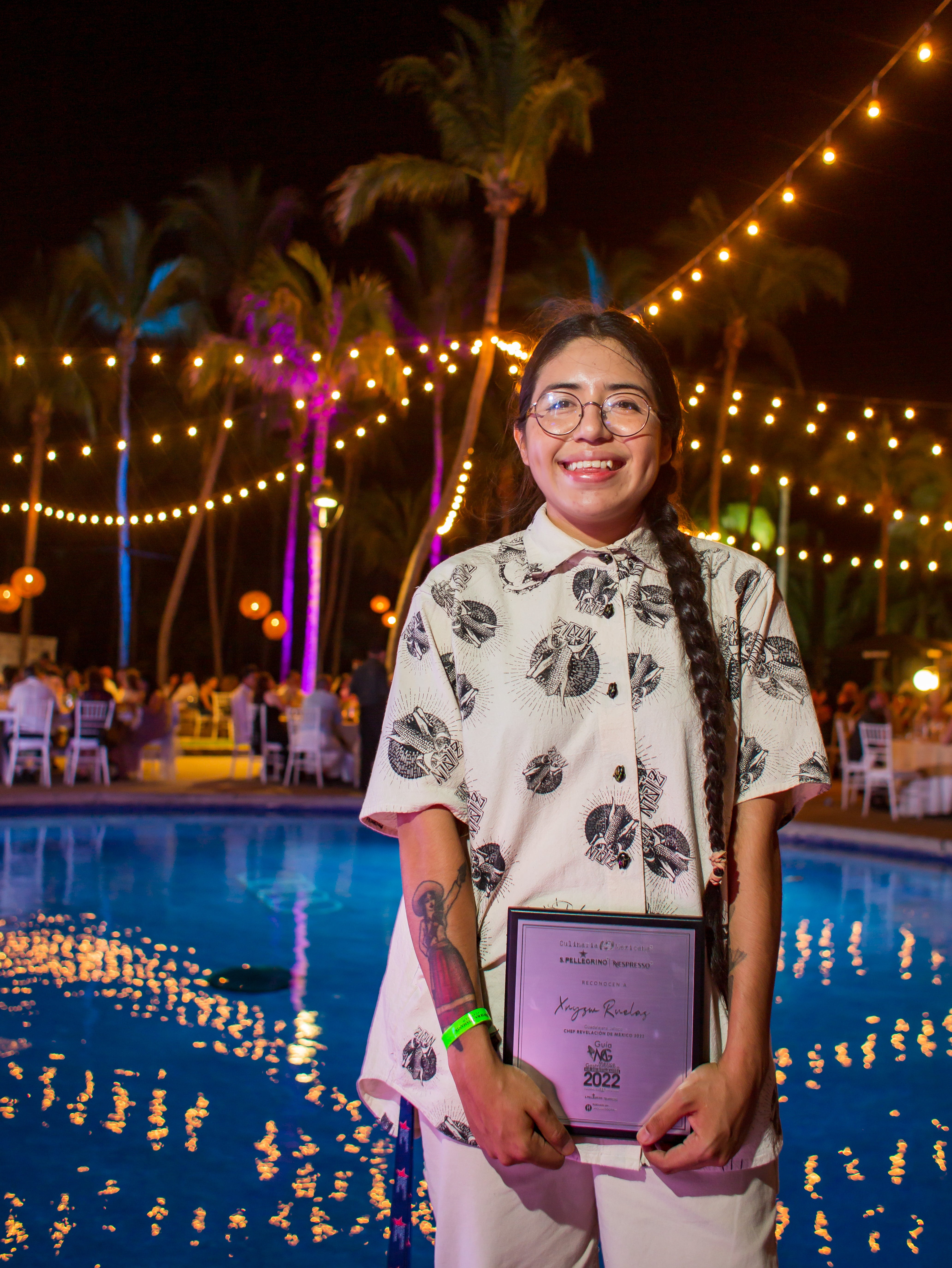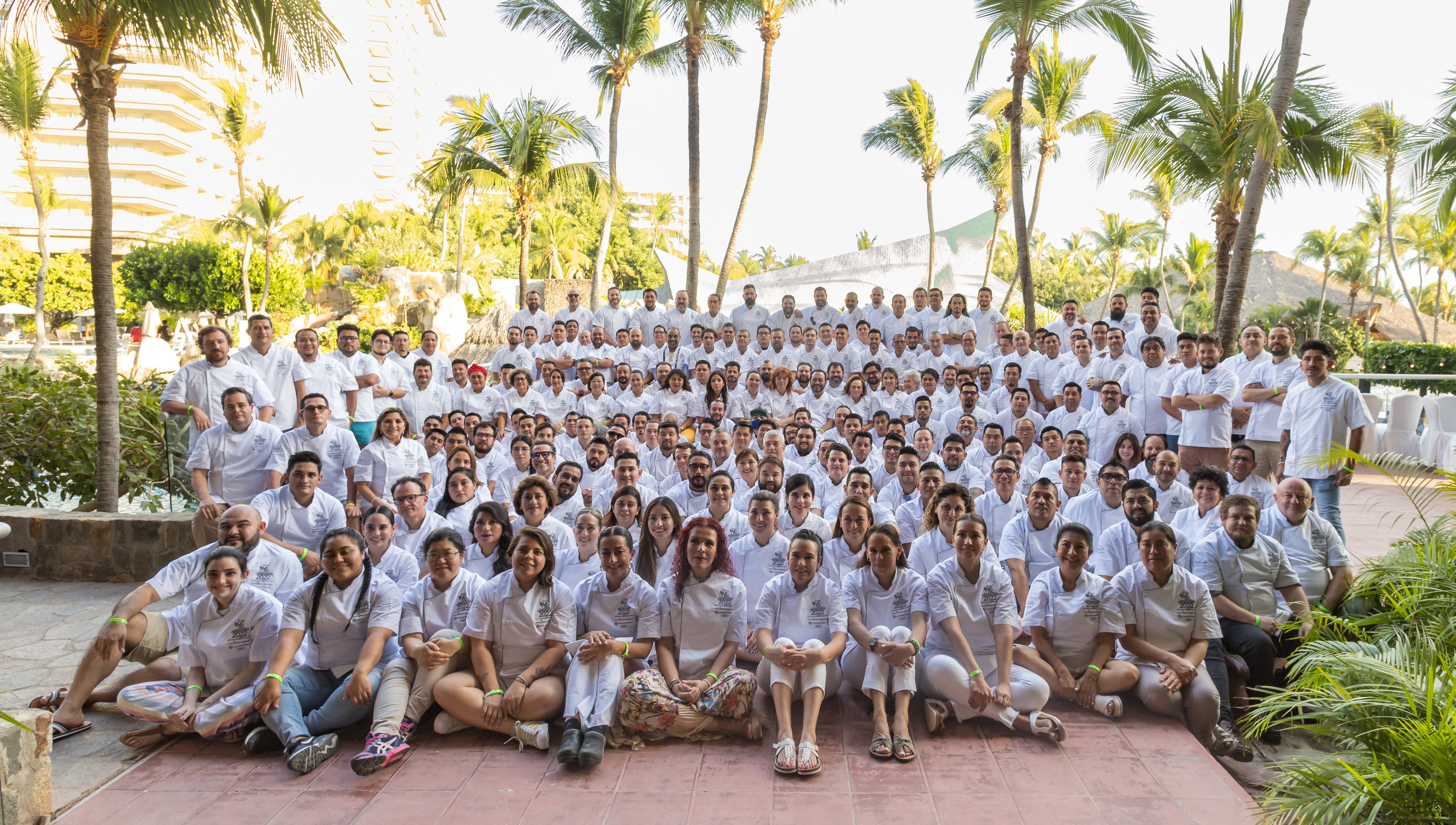 Krzysztof Konieczny highlighted as a sustainability ambassador
Recently, FoodService magazine highlighted another great sustainability initiative undertaken by a member.
Krzysztof Konieczny, a global finalist for the Fine Dining Lovers Food for Thought Award at S.Pellegrino Young Chef Academy Competition 2019-21 is an ambassador for Chefs for Change International.
Launched in March 2019 in Poland, Chefs for Change International promotes chefs willing to discover and promote plant-forward cuisine. Based on the success of the project, it has been rolled out internationally to encourage restaurants worldwide to start offering plant-based meals.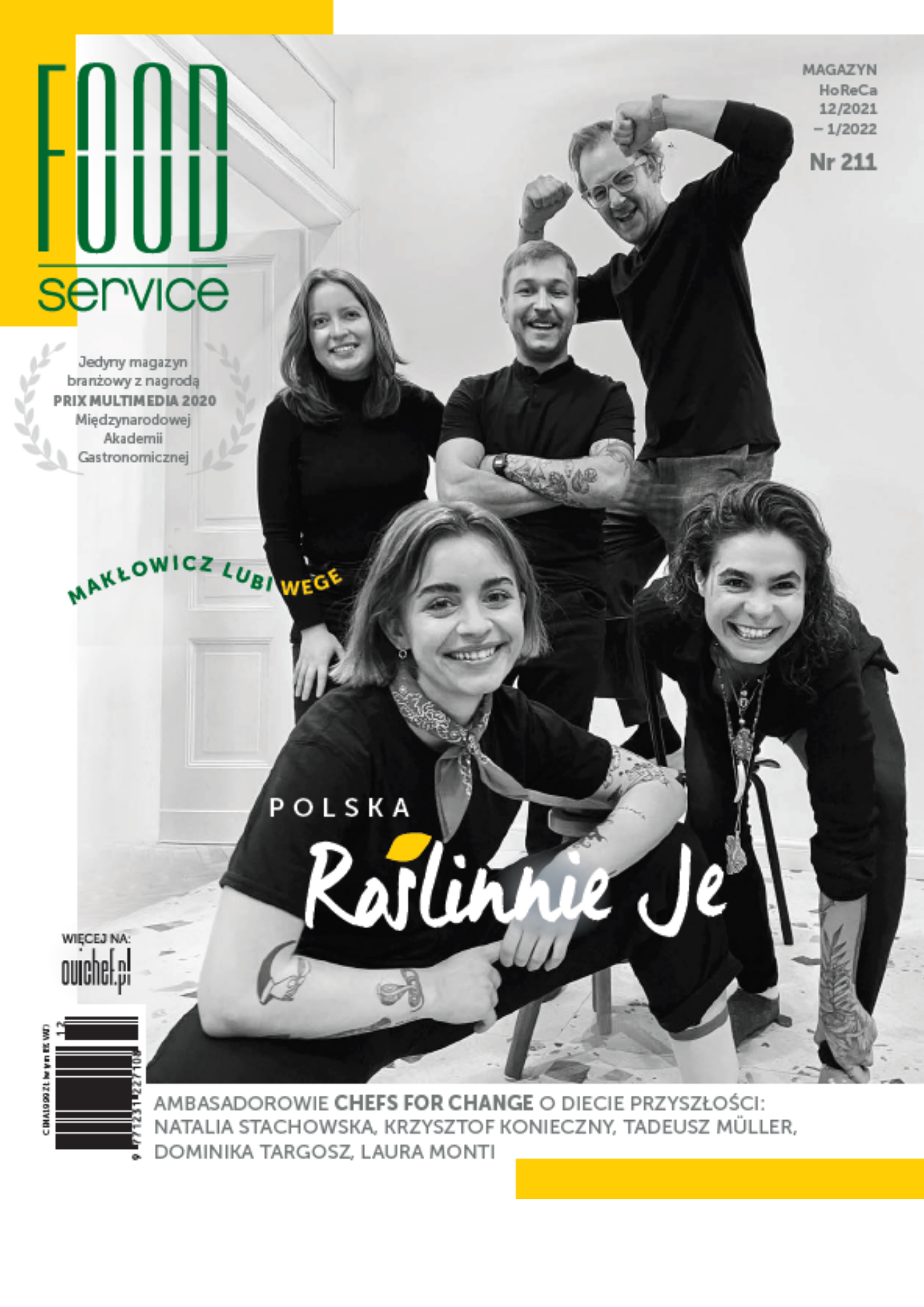 Italian members taste the stars
Three of our Italian members are cooking in the heart of the Italian Alps this winter, for a series of exclusive dining experiences.
Taste the Stars by S.Pellegrino will see Academy members Alessandro Bergamo (S.Pellegrino Young Chef Academy Competition 2019-21 global finalist), Alessandro Rapisarda (S.Pellegrino Young Chef Academy Competition global finalist and Acqua Panna award winner 2016) and Antonio Romano (Fine Dining Lovers Food for Thought Award 2019-21 global finalist) cook their recipes at an altitude of 1700m, alongside renowned chef Andrea Berton at the Super G après-ski in Courmayeur.
In what promises to be a truly spectacular and unique dining series, a song, specifically chosen by each chef, will accompany every dish.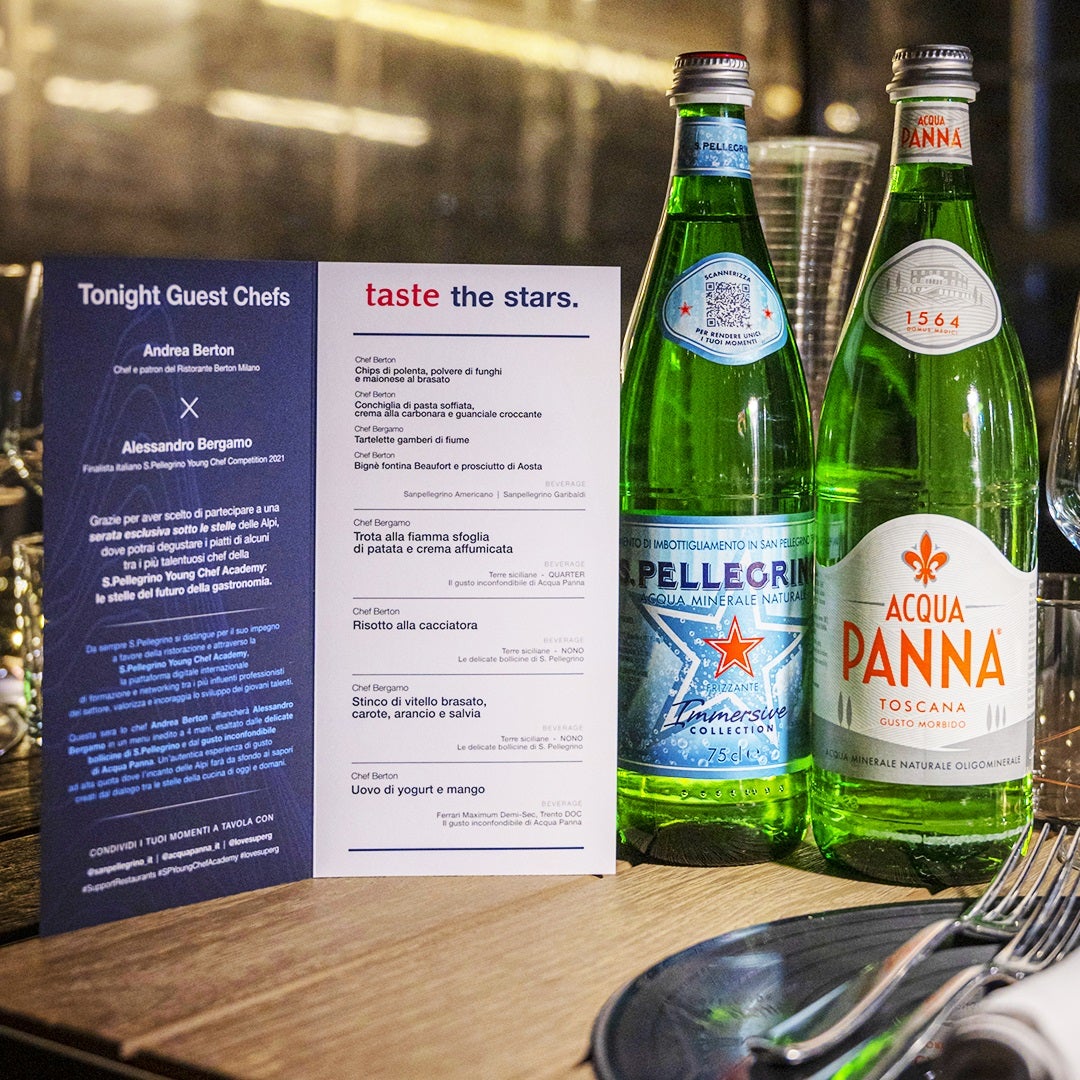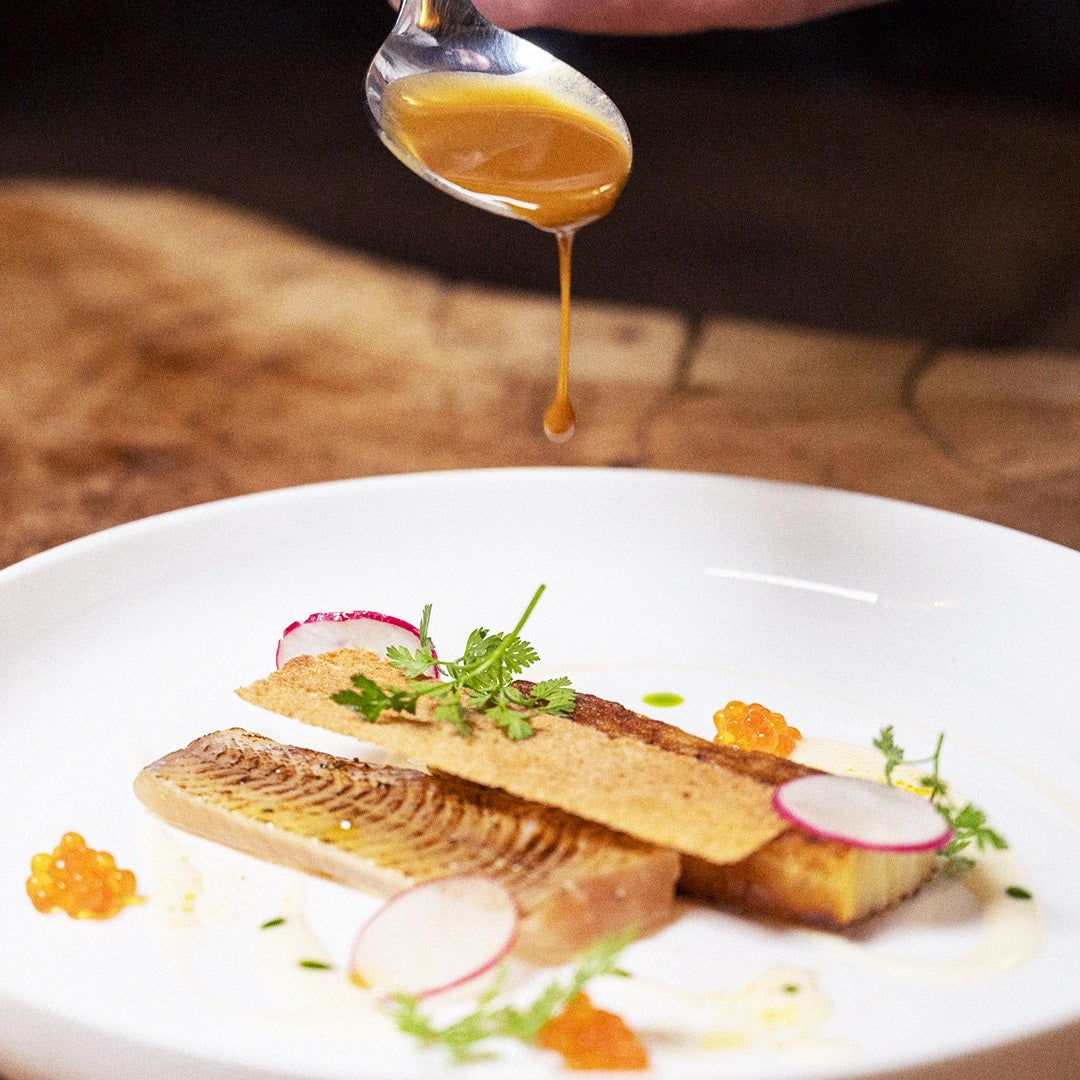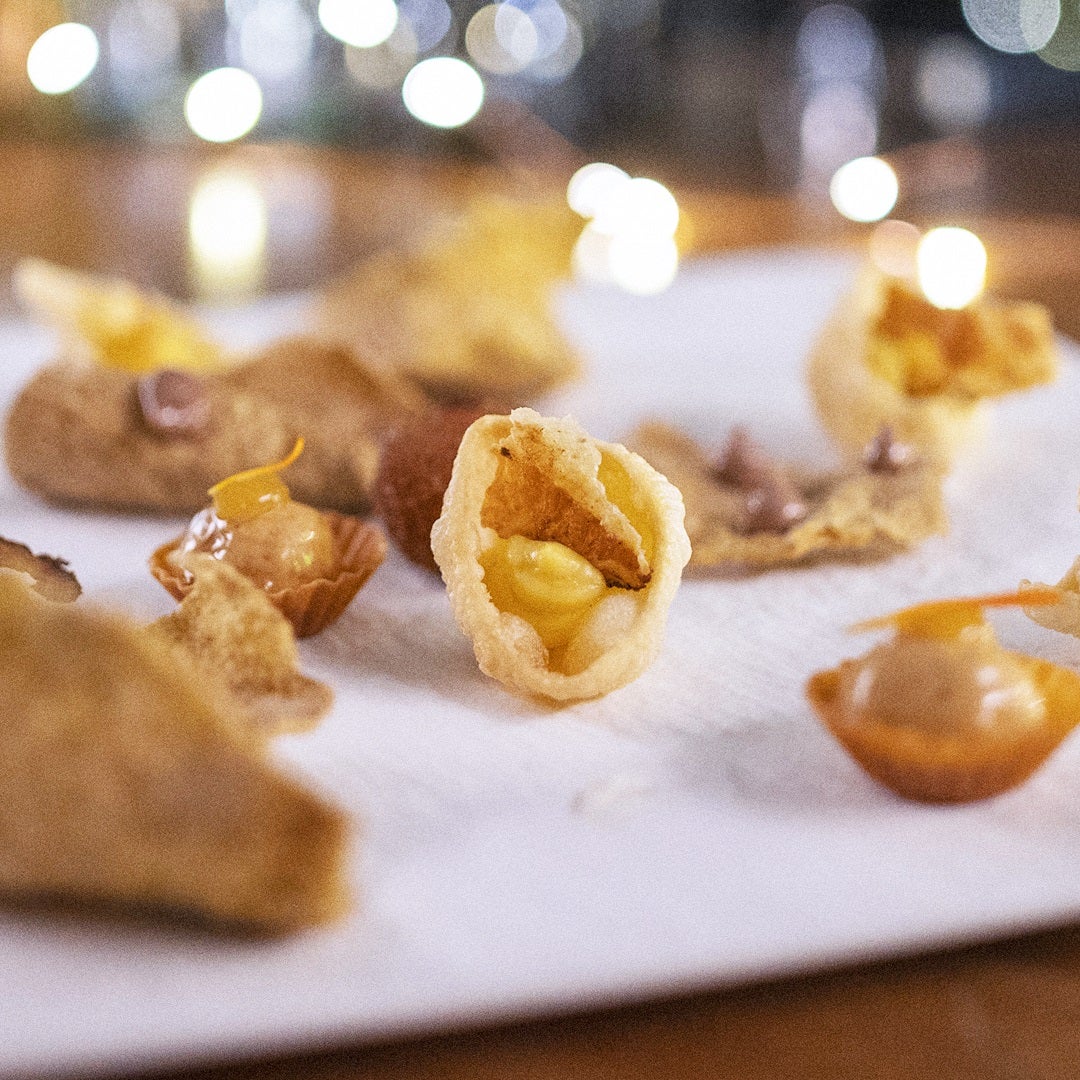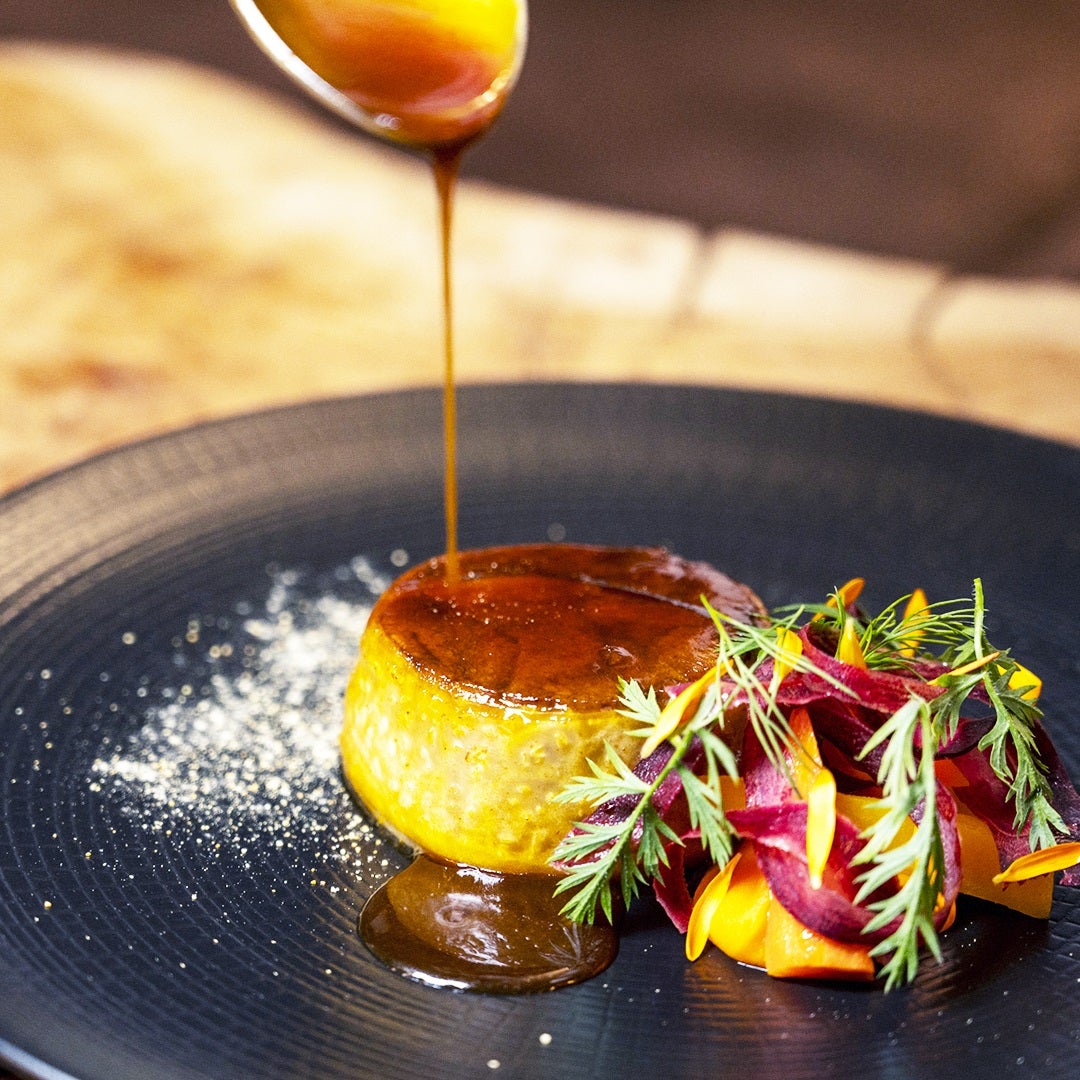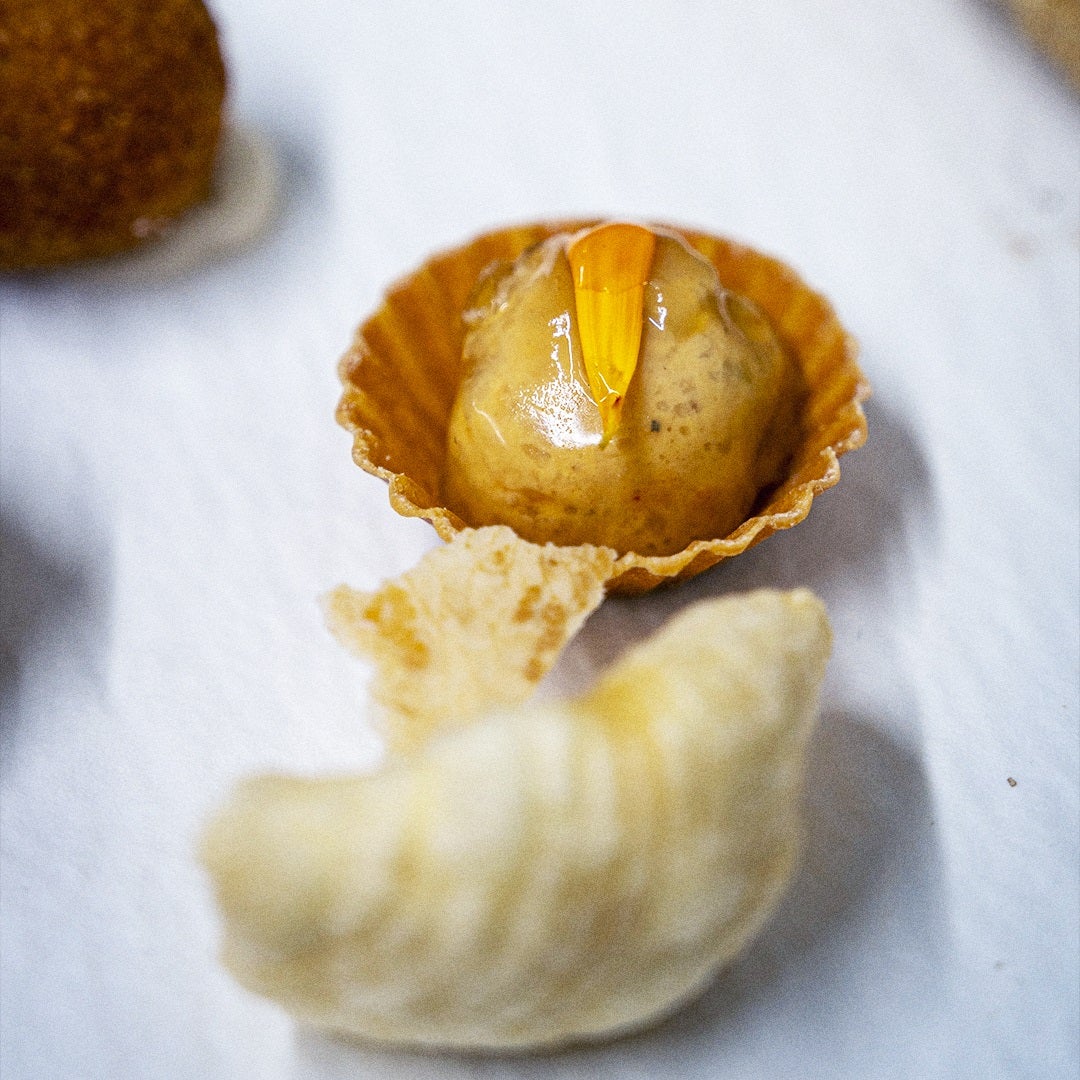 Callan Austin and

Marcus Gericke invite you to lunch
S.Pellegrino Award for Social Responsibility 2019-21 global winner Callan Austin and Fine Dining Lovers Food for Thought Award 2019-21 global finalist Marcus Gericke will be part of a four-strong chef team cooking a very special lunch on 6 February.
Taking place at The Conservatory restaurant in South Africa's beautiful Franschhoek Valley, the first 'Chefs Collective Project' event will see Austin and Gericke cooking alongside the former's mentor Darren Badenhorst and Belgian chef Piet Huysentruyt.
Sharing much with the ethos of the Academy, the aim of the project "is to bring renowned and experienced chefs with their own unique style together with young up and coming talent ... young chefs can even challenge their mentors to step out of their comfort zones to create truly unique dishes".
Speaking ahead of the event Austin said: "I am truly excited for the potential this concept holds. I relish the opportunity to work alongside chefs like Piet and Darren and enjoy being challenged on creativity".