S.Pellegrino Young Chef Academy Competition Grand Finale: Celebrating Gastronomy and the Planet
Three days of education, networking and cultural exchange in Milan.
More than a talent quest, the Grand Finale of the S.Pellegrino Young Chef Academy Competition 2019-21 in Milan was the most comprehensive yet, with a three-day programme of networking and education that included a series of workshops and the inaugural Brain Food forum, curated by Fine Dining Lovers.
The long-awaited event, originally scheduled for May 2020 but postponed due to the pandemic, also celebrated the reopening of the hospitality sector after an especially challenging period with the coming together of young and senior chefs from across the globe.
Following an intense live cook-off between 10 global finalists, chef Jerome Ianmark Calayag from the UK and Northern Europe region was named the winner of the fourth edition of the S.Pellegrino Young Chef Academy Competition with his signature dish Humble Vegetables.
Chef Calayag wowed the Grand Jury, which featured top international chefs: Andreas Caminada, Clare Smyth, Enrico Bartolini, Gavin Kaysen, Manu Buffara, and Mauro Colagreco.
Three additional awards representing the core values of the Academy were also granted, with Callan Austin winning the S.Pellegrino Award for Social Responsibility, Elissa Abou Tasse taking the Acqua Panna Award for Connection in Gastronomy, and Andrea Ravasio scoring the Fine Dining Lovers Food for Thought Award.
Additionally, in the lead-up to the Award Ceremony, the finalists for said awards were treated to expert workshops related to the prizes they were competing for.
Lucia Perasso from the Sustainable Restaurant Association's Food Made Good program hosted a session on sustainable ingredients, while chef Alberto Rodriguez of the Basque Culinary Center led a workshop to encourage young chefs to think about the creative process, and Italian photographer and content creator Simone Bramante, aka Brahmino, shared practical tips on how to build a personal brand online
Italian chef and entrepreneur Cristina Bowerman also hosted an exclusive session for young female chefs focused on women's representation and diversity in professional kitchens.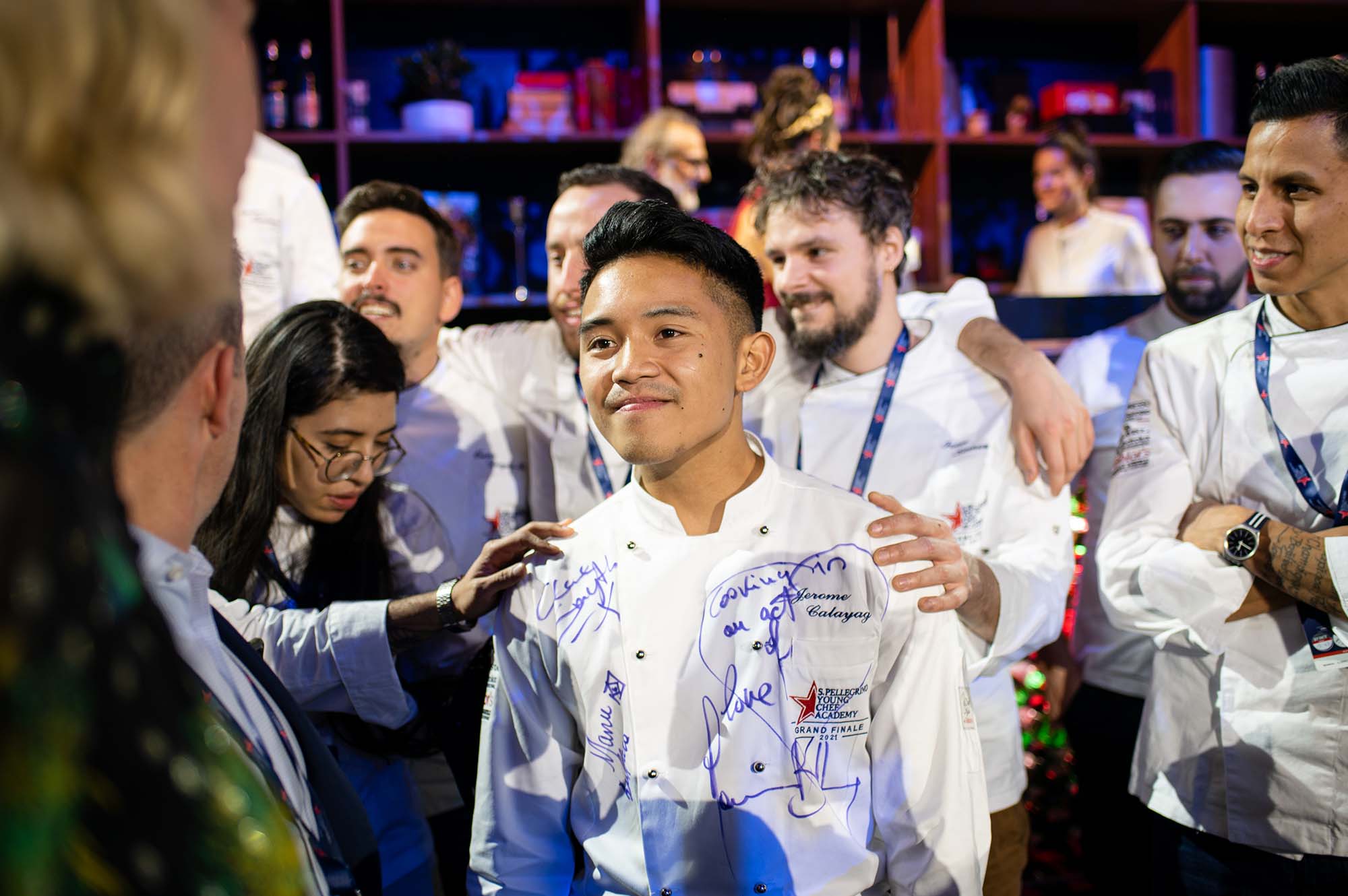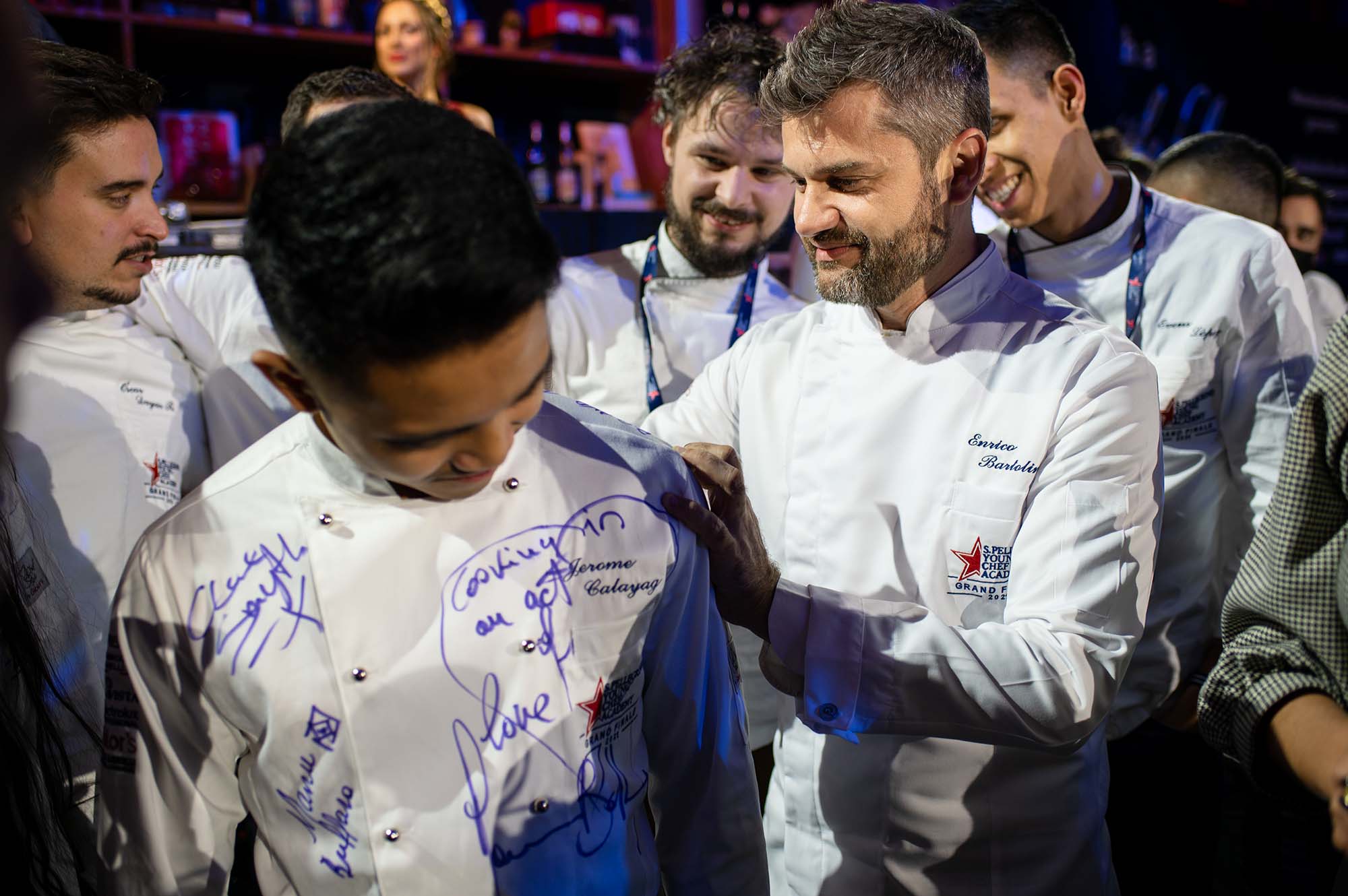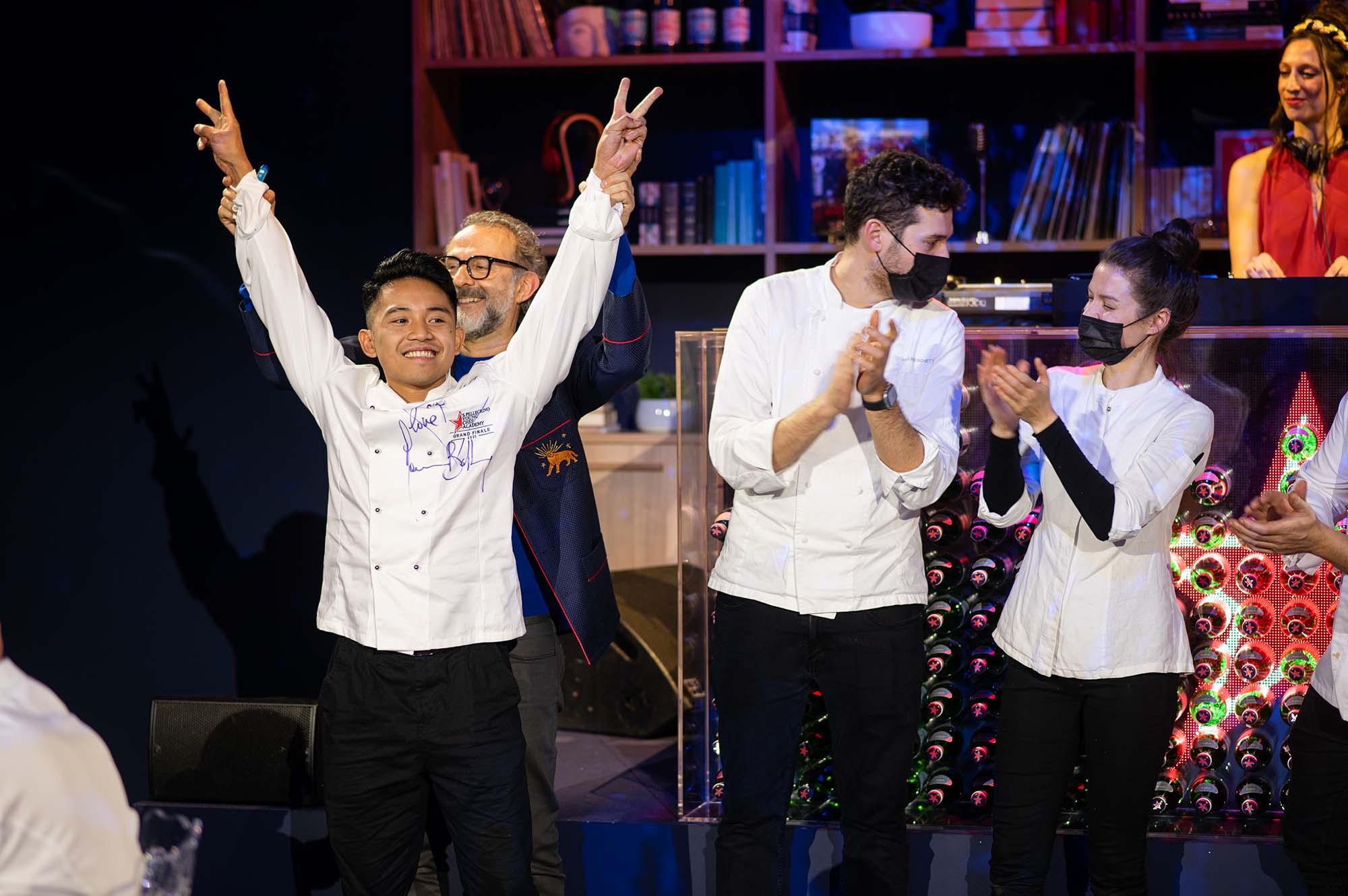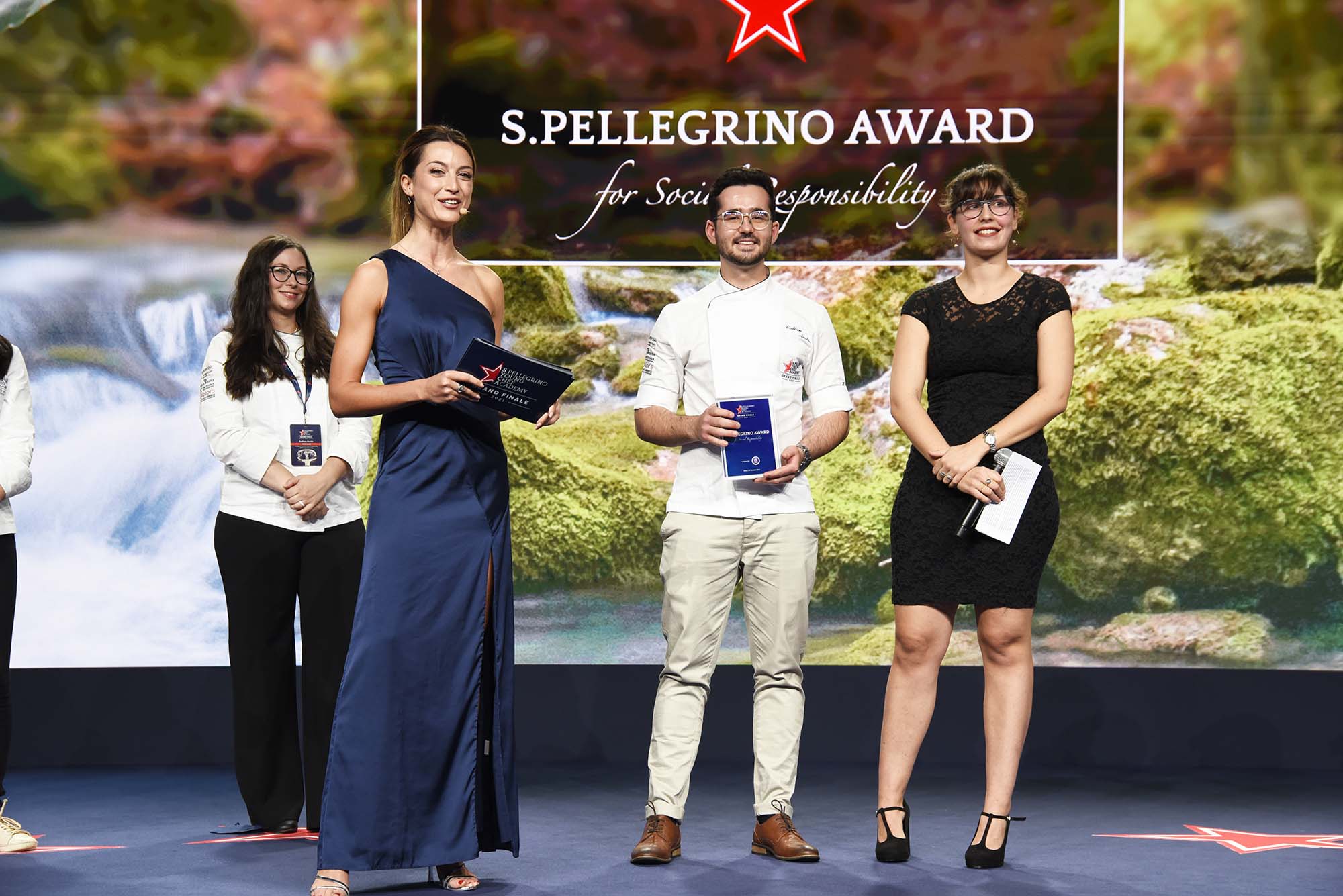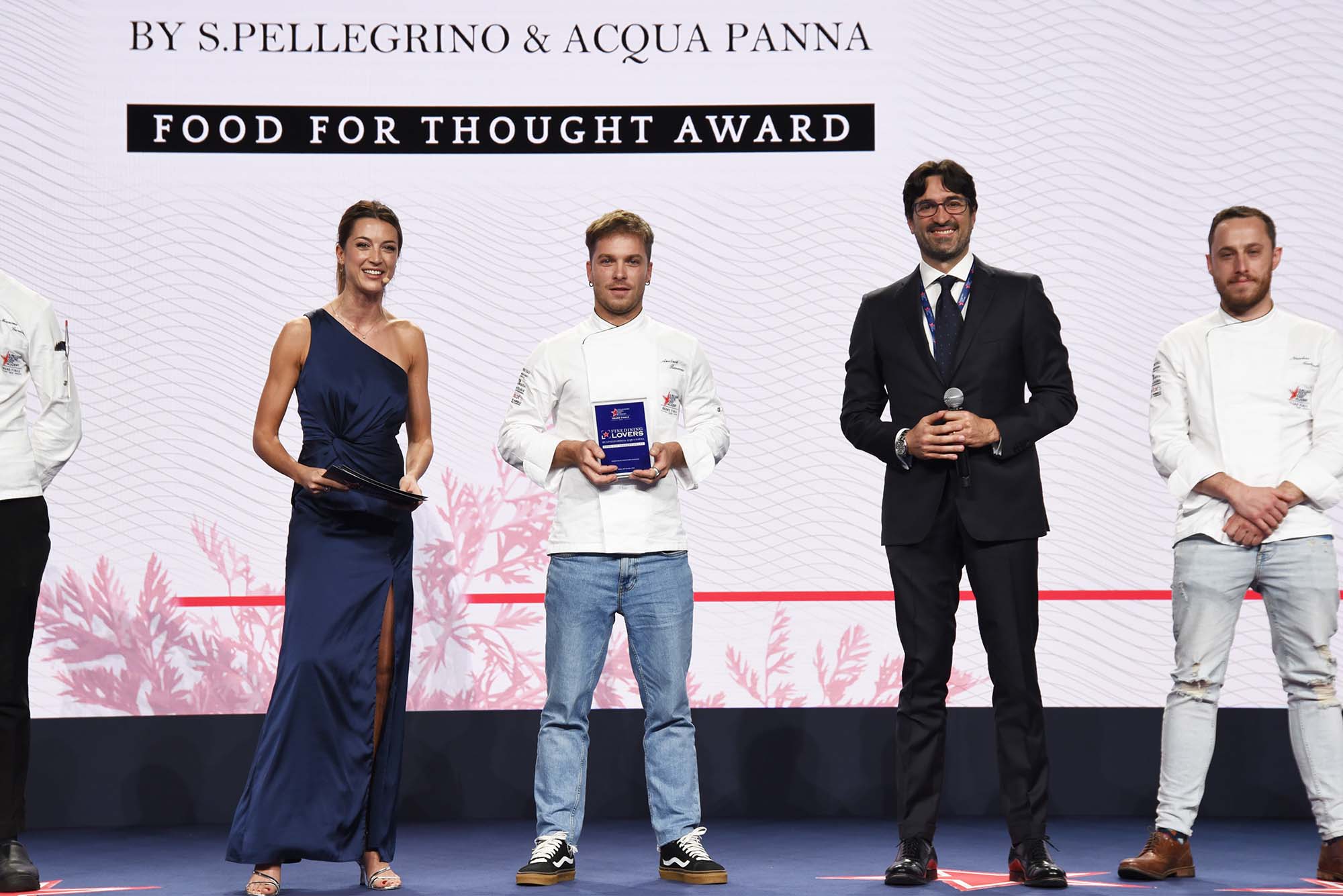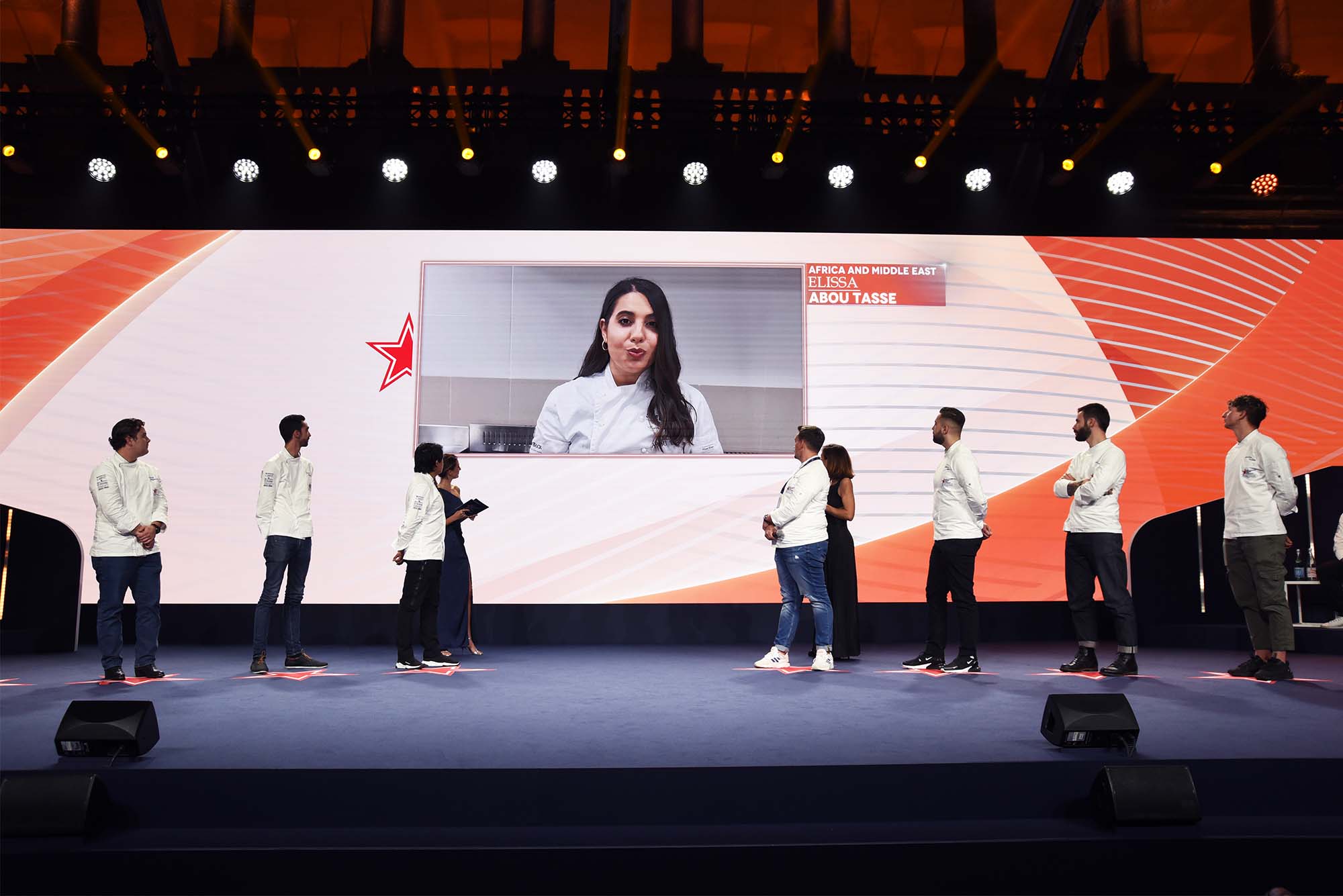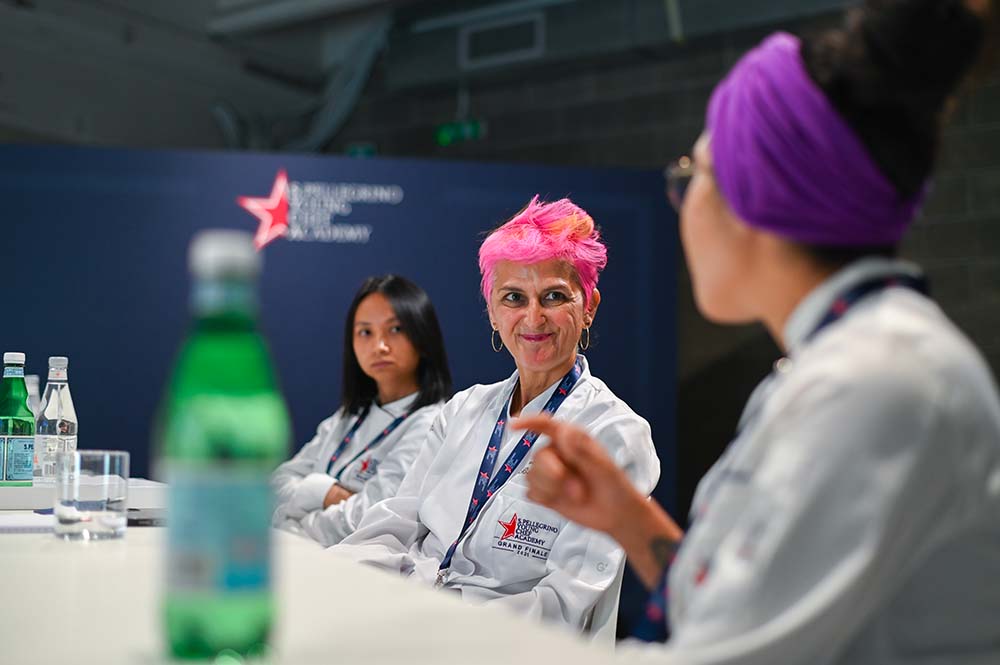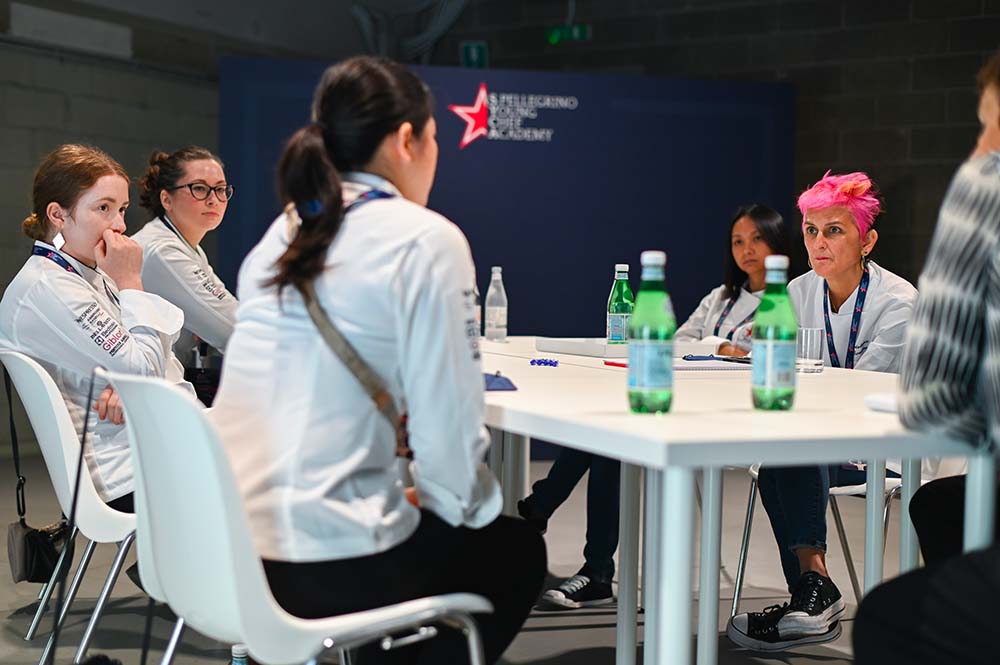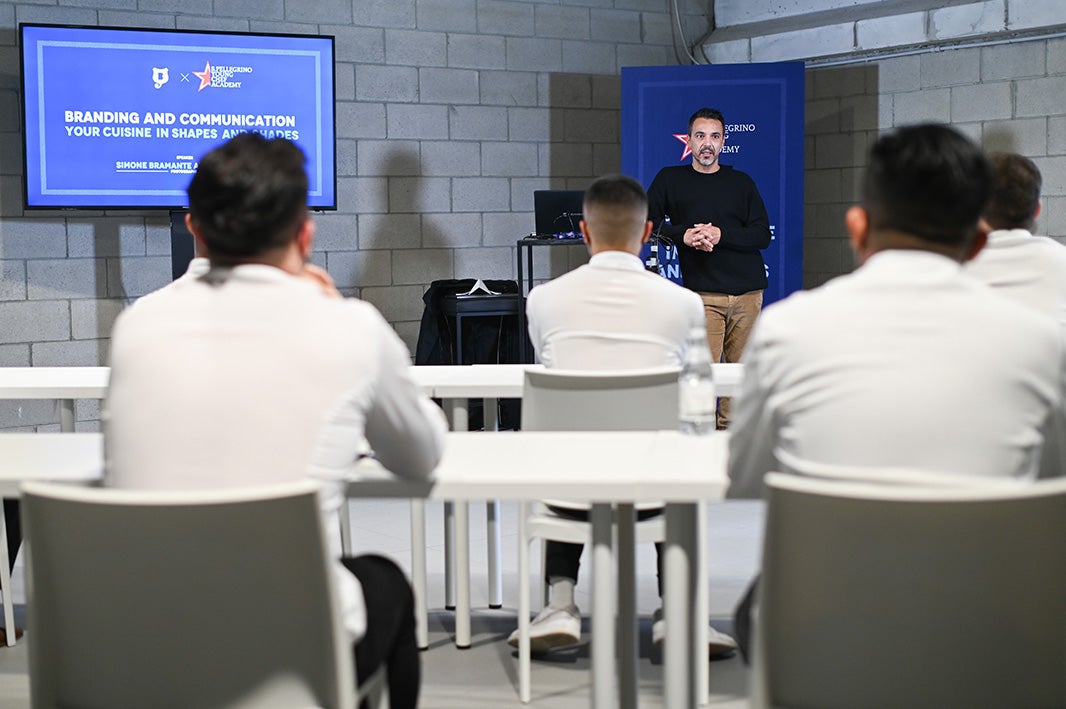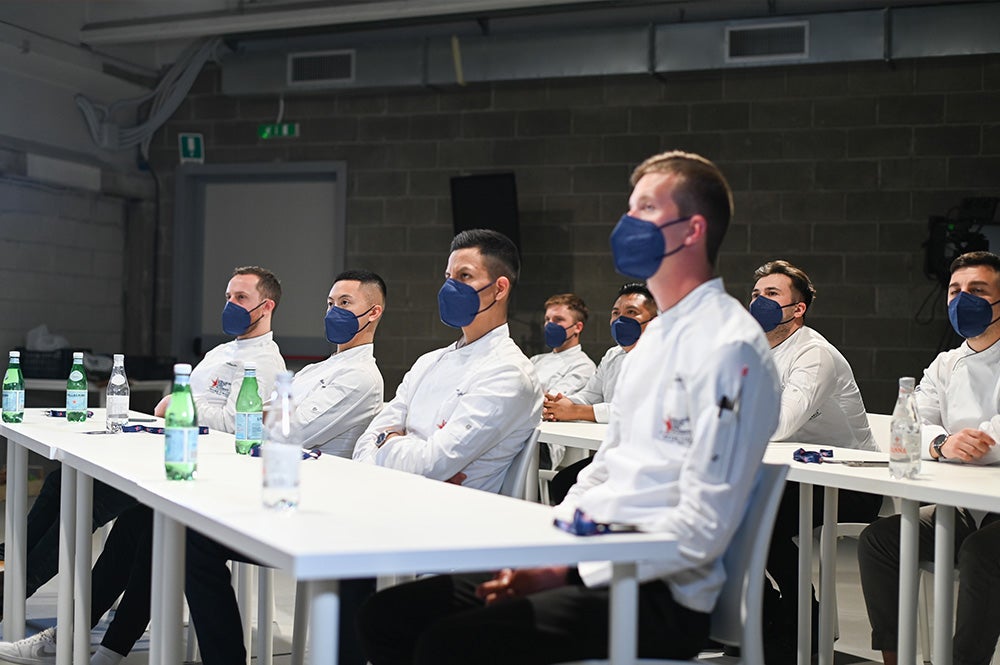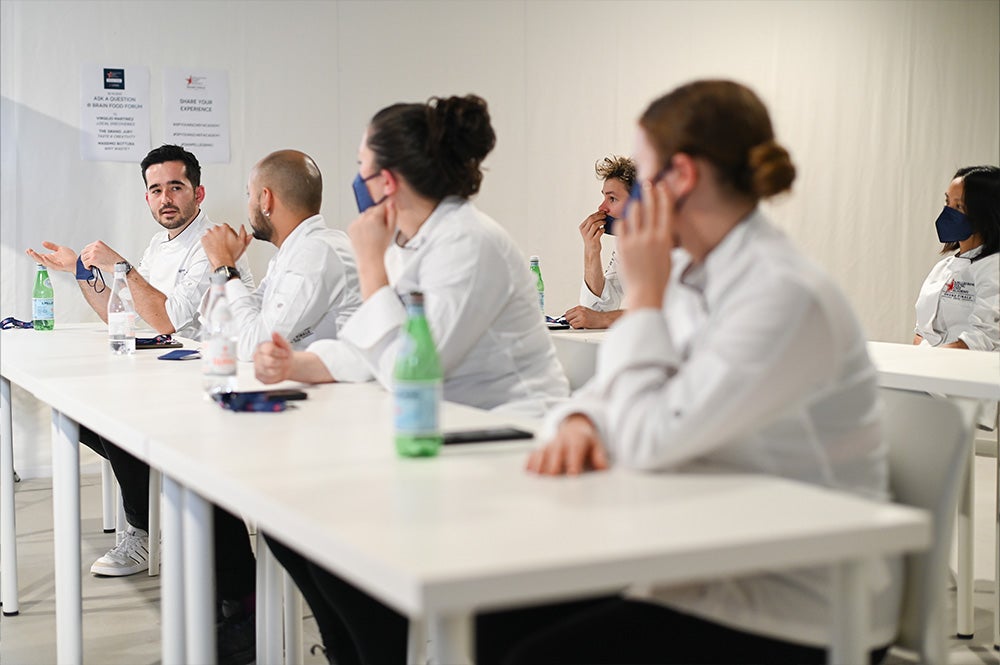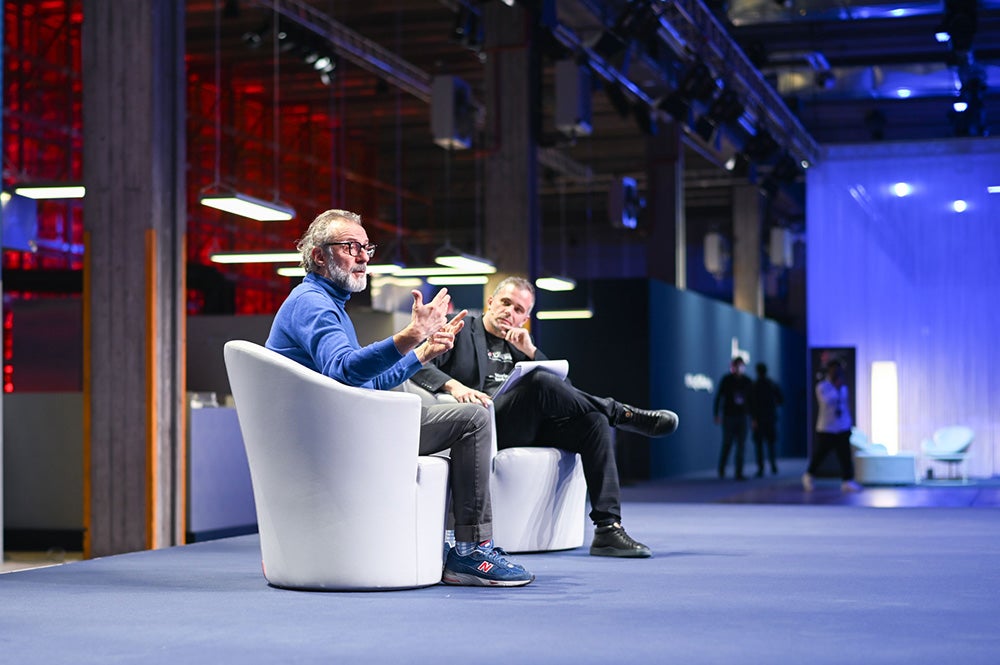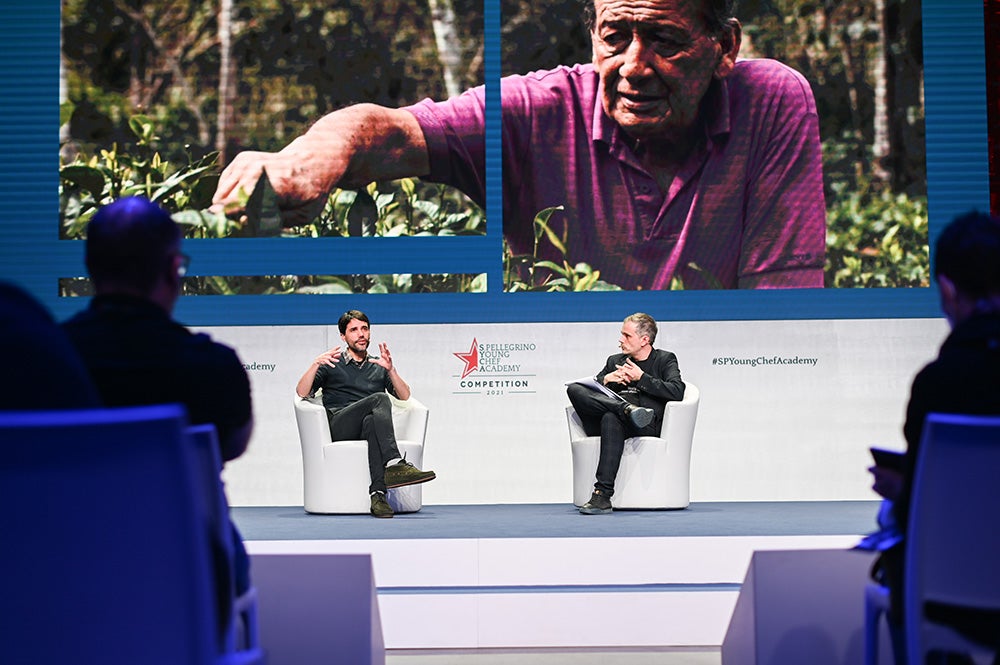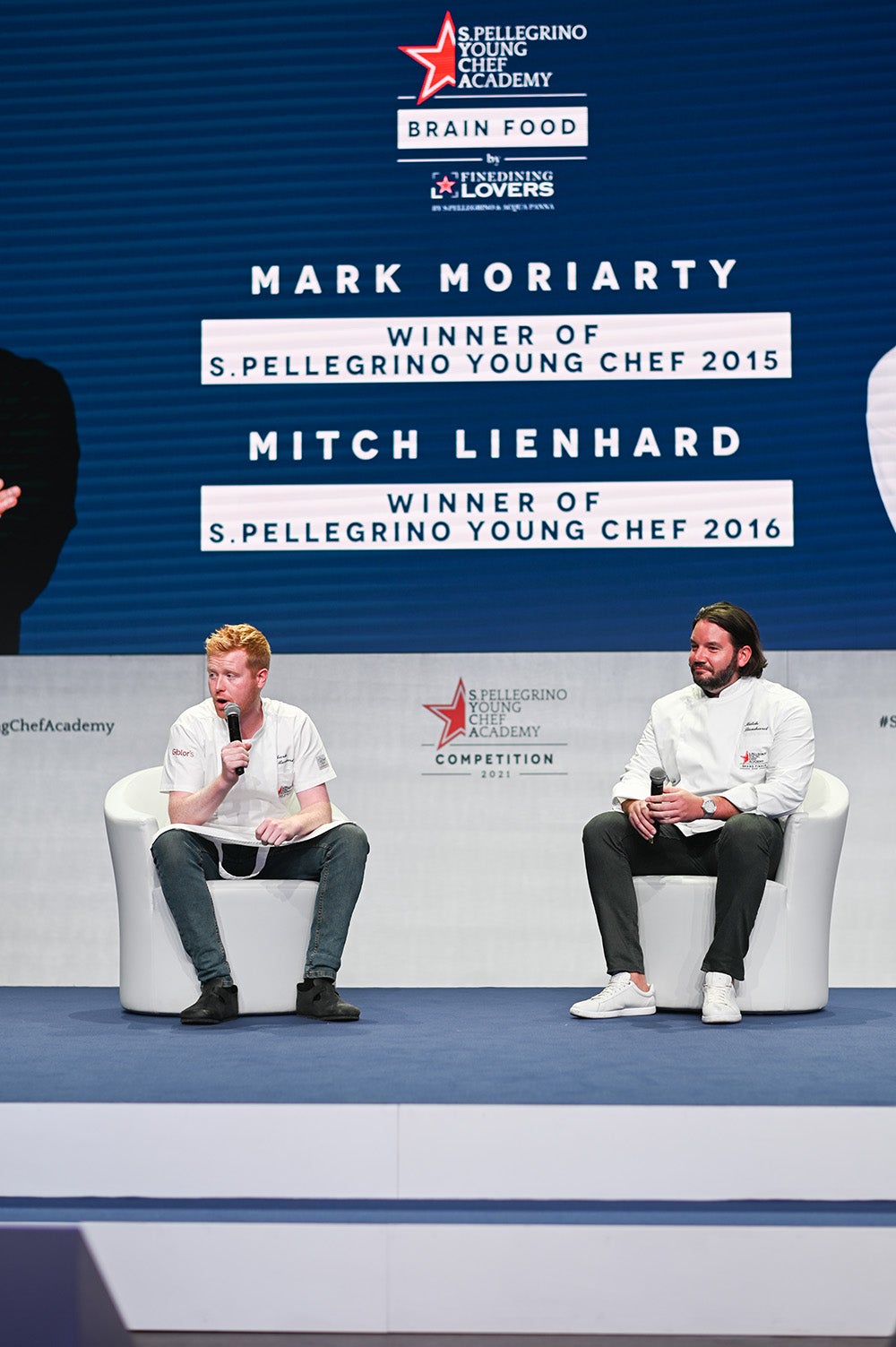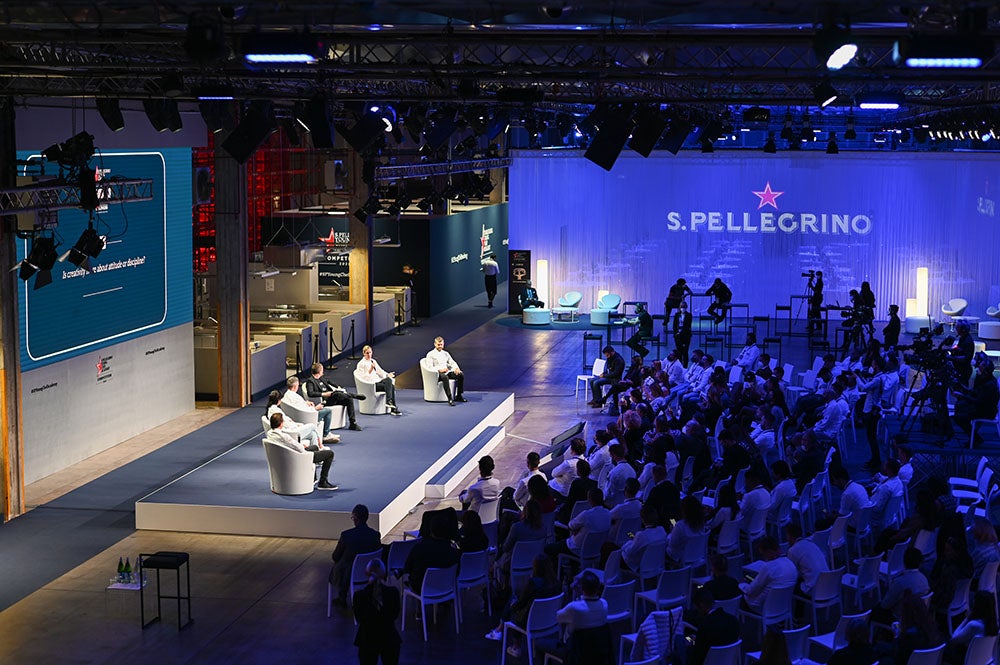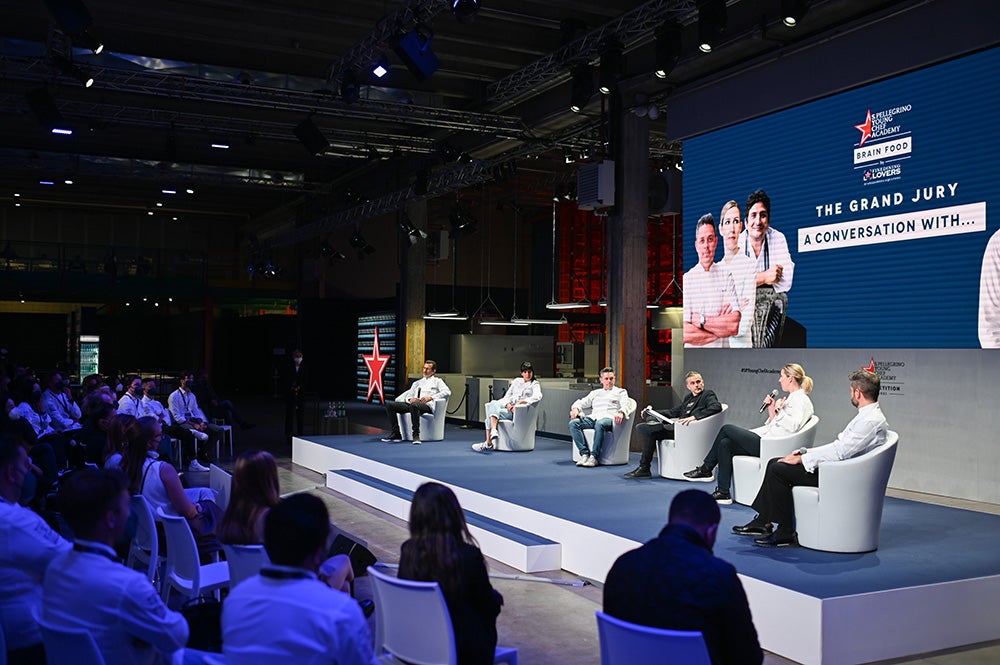 During the Brain Food forum, previous S.Pellegrino Young Chef Academy Competition winners Mark Moriarty (UK & Ireland region, 2015) and Mitch Lienhard (USA, 2016) talked about how the competition has changed their lives, and members of the Grand Jury discussed the evolution of creativity and taste.
Acclaimed Peruvian chef Virgilio Martinez also took to the stage to talk about the power of local communities and indigenous flavours, while culinary maestro Massimo Bottura shared his mission to tackle food waste through his non-profit organisation, Food for Soul.
Bottura closed the forum with a special announcement: the launch of a Culinary Ambassadorship and Internship Program that will be exclusively available to Academy members from December 2021.
The Academy's unique partnership with Food for Soul was also harnessed throughout the Grand Finale, with surplus food donated to the organisation's Milan outpost Refettorio Ambrosiano, a community kitchen that provides meals to those in need.
As well as limiting printed materials and single-use items throughout the three-day event, the Academy generated a positive impact for local communities and the environment by working with Biorfarm — a digital platform that supports local organic farmers in Southern Italy — to adopt one tree per participant. These citrus trees will each generate five kilograms of fruit that will then be donated to Food for Soul's community kitchens.

For a day-by-day event report, please click here.