How to win in the job market
Industry experts explain how to stand out from the crowd.
Making a good first impression is essential when you're on the hunt for a new job or looking for a career change. The latest Academy seminar, How to Win in the Job Market, explored this topic with leading industry experts Nicky Marx, manager of the elite chef division at UK-based Platinum Recruitment, and Stephen Toevs, director of culinary development for Marriott International.
Marx, who worked as a chef before venturing into recruitment, outlined practical tips for crafting a stand out CV and shared a template with Academy members.
"The key is to keep it clear and accurate," she said. "Highlight key places where you've worked as well as any training or courses to show that you are invested in your own development."
She also stressed the importance of including up-to-date contact details — a mistake that is surprisingly common — and reminded members of some simple yet effective ways to stand out from the crowd.
"Include keywords in your CV that are specific to the role that you're applying for," she said. "These are important because job boards are based on algorithms, and work in the same way as Google, so you need to make yourself searchable."
She also advised young chefs to include links to social media and high-quality food images that showcase creativity and experience.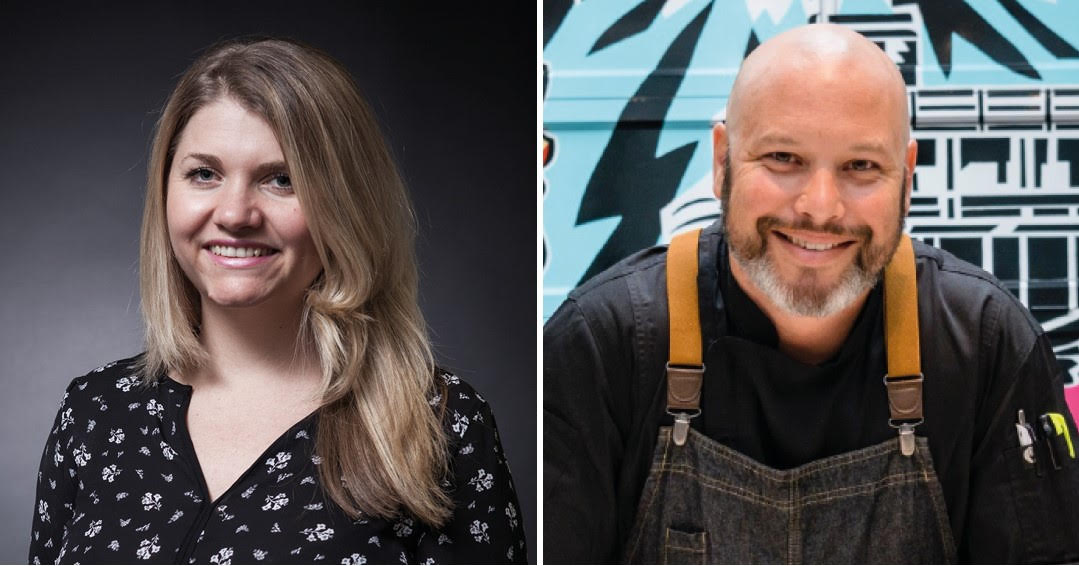 On the subject of interview etiquette, Marriott's Toevs talked members through dress code, attitude and articulation, and the all-important post-interview follow-up.
"Passion and curiosity are important, so be sure to align your experience to the company's values and don't forget to ask questions," he said.
With nearly two decades of experience under his belt, Toevs has been involved with 20 luxury hotel openings — all with signature restaurants — and advised members to conduct research prior to any interview to ensure discussion is relevant. He also said that, as in the kitchen, practice makes perfect.
"Study, rehearse and grow confidence to make yourself more comfortable in front of the camera [for virtual interviews]," he said.
Following the presentation, a live Q&A session addressed the hospitality industry's current staffing crisis and how the job market is changing in the wake of Covid-19.
"We're seeing a shift in mindset," Marx said. "Gone are the days of 90- or 100-hour weeks. More and more employers [are] mindful of the work-life balance and [the] mental wellbeing of kitchen staff. Salaries have also increased, so chefs are now being paid what they are worth."
Toevs, meanwhile, advised that the onboarding process needs to be a two-way street. "Employers need to ensure onboarding is structured and defined, while employees need to keep an open mind, ask questions and really immerse themselves in the learning experience," he said.
And if there's a silver lining to the pandemic, both Marx and Toevs said that employers are now more attuned to the unique difficulties of the kitchen, as well as some of the challenges that have long-plagued the hospitality industry.
"We are educating employers on the salary front, breaking this down to an hourly rate, to highlight the issue of underpaying," Marx said.
Toevs added: "We need to rebuild our industry — that includes the succession of young chefs coming through the ranks — so we need to be ready to invest in training and upskilling."
The seminar also featured a video in which top chefs Enrico Bartolini, Manu Buffara, Andreas Caminada, Gavin Kaysen, Virgilio Martínez, and Clare Smyth shared their memories of their first kitchen jobs and explained what they look for in young chefs who join their teams.
Available to members in a private Facebook group and in a reserved area of the website, the Academy's seminars are part of its ongoing educational program. Previous meetings have explored similar topics, such as How to Master Non-verbal Communication with chief stewardess and ALMA ambassador Marta Presciutti, and How to Transform Uncertainty into a Resource hosted by Vaughn Tan, an author, strategy consultant and professor at University College London's School of Management.
Photo: Getty Images